Laurent Perrier – Cuvée Rosé
This Cuvee Rose was created and launched in the year 1968 from the audacity of the famous house of Laurent Perrier.
This creation is made from 100% Pinot Noir and is recognized of its consistency, finesse and for having good quality.

Laurent Perrier – Cuvée Rosé
Grapes were carefully sorted and destemmed after harvesting from the Laurent Perrier's selected plots for the vatting process.
Because of a long maceration process, the elegant color of raspberry to salmon-pink was developed and persuaded a lot of rose wine lovers.
It offers a wide range of red fruits aromas such as raspberry, redcurrant, strawberry and black cherry with an attack of freshly picked red berries on the palate.
The depth of its aroma makes it best to be paired with marinated raw fish, grilled prawns, exotic dishes, Perma ham and red fruit cuisines. If you want it to be more persuading, try this with Asian or Indian cuisines.
Information about Laurent Perrier – Cuvée Rosé
Brand name: Laurent Perrier – Cuvée Rosé
Wine name: Cuvée Rosé
Country: France
Region: Champagne Brut Nature
Website: Laurent Perrier
Tasting Notes
Tint: Raspberry hue to natural salmon pink
Aromas: Wide range of red fruits such as raspberry, redcurrant, strawberry and black cherry
Flavor: Freshly picked red berries
Flavor finish: Strawberry, sour cherry, blackcurrant and raspberry.
Food Pairings: Marinated raw fish, grilled prawns, exotic dishes, Perma ham and red fruit cuisines
Grapes: 100% Pinot Noir
Bottle size: 75 cl
Data Sheet: PDF (Backup)
Image:
Laurent Perrier – Cuvée Rosé 2016
Awards
DECANTER WORLD WINE AWARDS, Recognition won: Bronze
LE GUIDE HACHETTE DES VINS, Recognition won: 1 Star
Laurent Perrier – Cuvée Rosé 2015
Awards
DECANTER WORLD WINE AWARDS, Recognition won: Silver
INTERNATIONAL WINE CHALLENGE, Recognition won: Bronze
Laurent Perrier – Cuvée Rosé 2012
Awards
DECANTER WORLD WINE AWARDS, Recognition won: Commended
INTERNATIONAL WINE CHALLENGE, Recognition won: Silver
Laurent Perrier – Cuvée Rosé 2011
Awards
DECANTER WORLD WINE AWARDS, Recognition won: Silver
INTERNATIONAL WINE CHALLENGE, Recognition won: Silver
INTERNATIONAL WINE & SPIRIT COMPETITION, Recognition won: Silver
LE GUIDE HACHETTE DES VINS, Recognition won: Vin Cite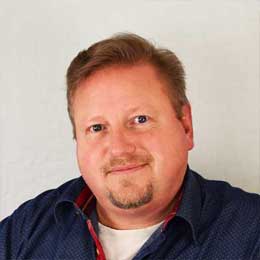 Article Review
Reviewer
Review Date
Reviewed Item
Laurent Perrier Cuvée Rosé Wine Review
Author Rating