Laurent Perrier – La Cuvee
La Cuvee is made from the purest grape juice which allowed Laurent Perrier to craft it with finesse and quality.
In the winemaking process, only the musts of the cuvee are used and the 80% of the grape juice were extracted from pressing.

Laurent Perrier – La Cuvee
This wine selection is made from 50% Chardonnay, 30% Pinot Noir and Meunier with 10 – 20%. This blend is made from more than a hundred crus chosen by Laurent Perrier.
The core of this wine shows pale golden color with fine bubbles expressing a delicate aroma of lemon shortbread on the nose with hints of fresh citrus and white flowers.
The elegant and classic flavors are shown on the palate, packed with sharp lemon-sherbet acidity and lemon-bon-bon sweetness on the finish. A good serve of the wine is at 8 – 10 °C temperature.
Information about Laurent Perrier – La Cuvee
Brand name: Laurent Perrier – La Cuvee
Wine name: La Cuvee
Country: France
Region: Champagne Brut Nature
Website: Laurent Perrier
Tasting Notes
Tint: Pale gold
Aromas: Lemon shortbread
Aroma hints: Fresh citrus and white flowers
Flavor: Elegant and classic
Flavor finish: Lemon bon-bon sweetness
Acidity: Lemon sherbet
Food Pairings: Pork, rich fish like salmon and tuna, shellfish, mild and soft cheeses
Grapes: 50% Chardonnay, 30% Pinot Noir and 10 – 20% Meunier
Bottle size: 75 cl
Image:
Laurent Perrier – La Cuvee 2016
Awards
DECANTER WORLD WINE AWARDS, Recognition won: Commended
LE HACHETTE DES VINS, Recognition won: 1 Star
Laurent Perrier – La Cuvee 2015
Awards
DECANTER WORLD WINE AWARDS, Recognition won: Silver
INTERNATIONAL WINE CHALLENGE, Recognition won: Bronze
LE HACHETTE DES VINS, Recognition won: 2 Stars
Laurent Perrier – La Cuvee 2014
Awards
LE HACHETTE DES VINS, Recognition won: 1 Star
Laurent Perrier – La Cuvee 2013
Awards
LE HACHETTE DES VINS, Recognition won: 1 Star
Laurent Perrier – La Cuvee 2012
Awards
DECANTER WORLD WINE AWARDS, Recognition won: Silver
INTERNATIONAL WINE & SPIRIT COMPETITION, Recognition won: Silver Outstanding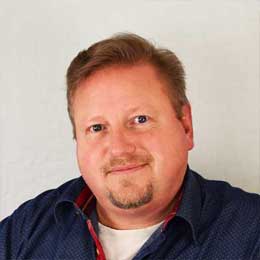 Article Review
Reviewer
Review Date
Reviewed Item
Laurent Perrier La Cuvee Wine Review
Author Rating