Wine Production in Cognac are very interesting!
Cognac is known to be the most famous brandy which is named after the historic town of Cognac located in the Charentais of western France region.
Although Cognac is known for its famous brandy, the region has one of the largest vineyards of France.
While most of you might have heard about Cognac as the world-famous brandy type, you will be wondering what I am going to say about the Cognac wines.
Read more about the Cognac Wine Region
Cognac Wine Region
In total, Cognac has 79,771 hectares of land as vineyards and is producing around 6,279,949 hectolitres of wine every year. This equals 640,000 of pure alcohol.
This important wine region has over 6,000 growers.
Although Cognac is producing more wine than the total amount of Burgundy every year, a vast majority is used for distillation into Cognac brandy.
The remaining wines are being sold as table wines under any of the following appellations:
IGP
Vin de Pays
Vin de France
Production of Cognac Brandy from Wines
Cognac brandy is got by subjecting the white wines to double distillation process.
During the aging process, this is also referred to as 'eau de vie'.
The white wines that are to be used for the production of Cognac brandy are the ones that are produced in any of the designation wine growing regions.
In general, these will be dry, thin, and highly acidic. It is because of this characteristic; these wines are classified as 'undrinkable' and are subjected to distillation, as well as aging to get the Cognac brandy.
The production process starts with the pressing of grapes. Once the pressing is done, the juice will be allowed to ferment for about 2 to 3 weeks.
The fermentation will be induced by using wild yeast. The wine thus got will have around 7 to 8% alcohol.
Next is the distillation process which will be carried out in traditional Charentais copper stills.
After the double distillation process, we would get eau de vie, the colourless spirit with 70% alcohol.
Following by this, aging will be done in Limousin oak casks for a minimum of 2 years.
Major Grapes Used in the White Wine Production
For the production of Cognac white wines, three grape varieties are important and should constitute around 90% in the wines.
They are:
Ugni Blanc
This is the well-known grape variety of Italian wines where it is called as 'Trebbiano'.
This variety is originally from the Toscana region and is majorly used for producing lighter and fresher wines.
In addition, this grape variety is known to deliver higher quantities as well. In France, this important grape is used to produce aromatic, dry white wines that are classified under 'Vins de Pays'.
Folle Blanche
This is a classic grape variety mainly in the production of Cognac and Armagnac.
This again produces higher quantities of juice and is best for making lighter, fresher, acidic wines.
This grape can be found all around the French vineyards.
Colombard
This is a traditional grape of Charente region and is known to produce lighter, highly acidic wines that are rich in alcohol.
Mostly, this grape variety is cultivated in the western parts of France although other drier regions also cultivate Colombard in fewer quantities.
Other Grapes in the Cognac White Wines
Following are the other grape varieties that are used for the production of Cognac white wines and constitute around 10% in the wines that are produced:
Folignan
Jurançon blanc
Meslier St-François (Blanc Ramé)
Sélect
Montils
Sémillon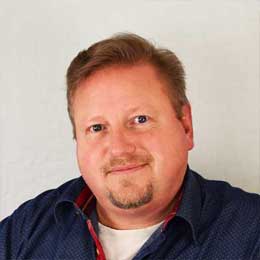 Michael Bredahl
Wine Writer
Michael is an online enthusiast, with a lot of knowledge about online marketing. Traveling around the world to hunt for the perfect wine. Latest on Sicily, where Etna has a huge impact on the taste, which is strong with a bitter aftertaste for the youngest wines, but older wines are fantastic. Drinking wine, and writing about them, are one the passions. Remember to drink responsibly 🙂