Liqueurs, Syrups and the Worldwide Name Brand Monin
Monin is recognised in bars throughout the world for its high quality flavoured syrups and it was founded in 1912 by Georges Monin in Bourges, France.
He originally sold wines and spirits on the back of his horse and cart before the production of his syrups came into play.
In each small town in France there was at least one liqueur producer that used local fruits and Georges decided to make fruit flavoured syrups in the late 1920's, establishing him as the leader in quality fruit syrup with exports to Europe and the Caribbean.
The history
In 1945 Paul Monin took over from his father and steered production of their syrups with his father's motto in mind, "Passion for Quality."
The company is now run by Oliver Monin, the son of Paul and he has developed an international trade and a worldwide business selling over 140 flavours in 140 countries with Oliver approving each and every new flavour.
Monin has also opened a U.S manufacturing plant in Florida and one in Asia with their liqueurs accounting for less than 10% of their business as the company has become world famous for their syrups.
Quality is of the utmost importance in their business and they have never strayed from Georges' motto which has given them respectful reputation.
Their products include premium syrups, liqueurs, gourmet sauces, fruit smoothies, cocktail mixes and frappe powders.
Once that is done the syrup is then continuously stirred in holding to prevent crystallisation until it is needed.
This sugar base has various flavours added to it and again this is all done with the use of a computer programme with the recipe for any flavour generated by their computer or the heart of their production.
Once the flavours have been added the syrup goes through a pasteurising heat exchanger, where mould and yeasts are killed, sterilising the syrups.
They use natural flavouring that includes fruits, vegetables and spices along with natural flavourings which are synthesised to enhance the flavours of the syrups.
Monin also uses fractional distillation and chemical manipulation.
The bottling rooms are temperature controlled to ensure that no bacteria can pass through with air pressure higher than the surrounding areas.
After each batch has passed through the production process the tanks and pipelines are then cleaned with caustic soda and highly pressurised hot water and testing to ensure that no cross contamination can take place.
Monin has a laboratory where all the flavours are tested and new recipes are experimented with.
They also have an in – house bar and coffee station with a fully equipped kitchen with bartenders continuously working on recipes.
Monin has 200 employees and in 2014 had a turnover of $70, 512,600.00 and has been on the stock exchange for 52 years.
The Liqueurs
Le Sirop de Monin Bubblegum sugar syrup was first invented in 1928 and was inspired by French bubblegum. It is a bright pink pungent syrup that tastes like candy floss and bubblegum
Chai Tea Syrup has a blend of cloves, cinnamon and spiced green tea with a balanced aroma of tea and a fruity astringent taste
With 25 exclusive liqueurs that are used in cocktails the tastes will torment your taste buds with a variety of flavours.
Triple sec and Blue Curacao, Apricot Brandy, Banana, Blackberry, Cassis de Dijon, Cherry Brandy, Cocoa, Coconut, Coffee, Green Melon, Green Mint, Lychee, Manzana Verde, Orange Curacao, Original, Peach, Raspberry, Strawberry, Vanilla, Violet, Watermelon, White Cocoa and White Mint.
Monin Original Liqueur has a lemony lime cognac base and is made from lime peels that are distilled with spices and tropical fruits with an aromatic lime peel and juniper scent on the nose
They have 3 sugar free syrups that include flavours of Caramel, Hazelnut and Vanilla.
Monin has a wide variety of products and a clean operation and quality that has given them the reputation that they so deserve and finding one of their products is as easy as going into almost any store to purchase.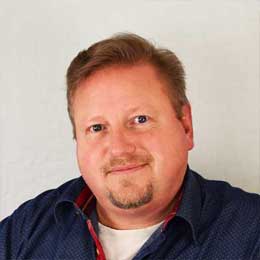 Michael Bredahl
Wine Writer
Michael is an online enthusiast, with a lot of knowledge about online marketing. Traveling around the world to hunt for the perfect wine. Latest on Sicily, where Etna has a huge impact on the taste, which is strong with a bitter aftertaste for the youngest wines, but older wines are fantastic. Drinking wine, and writing about them, are one the passions. Remember to drink responsibly 🙂