Clos du Mont-Olivet
Variety is the Spice of Life at Clos du Mont-Olivet
The Rhone Valley in France stretches all the way down from the city of Lyon, the second biggest city in France to the north of Orange in Provence.
After ancient armies and medieval times the valley industrialised a little, but it did not affect the beauty of the vines in the countryside.
Alongside the River Rhone is a scenic route that has a stretch of vineyards and fruit orchards on display between the city of Vienne and Valence.
The Wines
White wines are made with various portions of the Grenache Blanc, Clairette, Roussanne, Picpoul, Picardin and Bourboulenc grapes.
80% of the wine is then aged in stainless steel tanks and 20% is aged in French oak barrels.
Chateauneuf du Pape has an annual production of 4200 cases and 250 cases of wine that has been aged in oak are sold exclusively to the American market.
Their best wine was produced in 1989 in honour of the families' grandfather, "Clos du Mont Olivet cuvee du Papet" and is produced with the old vines that are over 100 years old.
This wine is aged in demi – muids for 18 months and has a 1000 case per vintage production but is not produced every year.
Chateauneuf du Pape label has four other wines produced, including cuvee du Papet, Clos du Mont Olivet Rouge, Olivet Blanc and Le Petit Mont.
Cotes du Rhone has Varenes, Vieilles Vignes, Le Rose de Farel and Cotes du Rhone.
Vins de Table consists of Boheme and Sabonite.
Now for the Tasting Notes
Chateauneuf du Pape has aromas of jam, flowers and garrigue with a supple texture
Cuvee du Pape a silky, sensuous, deep dark wine with an essence of old Grenache and rich flavours of herbs, spices, liquorice and jam
Le Petit Mont was only produced from 2005 and is the newest edition of the estates' collection of wines. It is an elegant and fruity wine with a production of 20000 to 30000 bottles.
Visit Clos du Mont-Olivet
They do have an open cellar where you can purchase some of their wines and surely take a walk through to see how it is all done.
The region is an incredibly interesting place to visit and the best time to go would be just after harvesting.
Contact Information
Clos du Mont-Olivet
Website: http://en.closmontolivet.com/
Email: [email protected]
Phone: +33 4 90 83 72 46
Find Clos du Mont-Olivet on Facebook, Pinterest, LinkedIn or Google+.
Address
Clos du Mont-Olivet
3 Chemin du Bois de la Ville
84230 Châteauneuf-du-Pape Rhône, France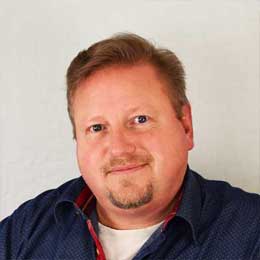 Michael Bredahl
Wine Writer
Michael is an online enthusiast, with a lot of knowledge about online marketing. Traveling around the world to hunt for the perfect wine. Latest on Sicily, where Etna has a huge impact on the taste, which is strong with a bitter aftertaste for the youngest wines, but older wines are fantastic. Drinking wine, and writing about them, are one the passions. Remember to drink responsibly 🙂