Most wine lovers are probably familiar with the commonly used varieties such as Chardonnay and Cabernet Sauvignon.
Actually there's a long list of different varieties that hold surprises to wine lovers interested in exploring the world of wine.
The grape variety is one of the most critical factors in determining the wine flavour.
Understanding the key differences between the grapes most commonly used in the wine making process is important in providing a compass for an enjoyable exploration of wine.
Top 10 grape varieties
Cabernet Sauvignon
This variety is the acknowledged red grapes king. This vine achieves a number of different expressions with regard to the site of the vineyard.
Cabernet Sauvignon displays a large fruit variety including cherry, currant and plum. It often shows spice notes from the oak aging.
Wine from Cabernet Sauvignon grape variety has a dense taste on the palette while in youth but ages gracefully.
When still young, the wine is matched best with red meats such as braised lamb or game.
The older Cab wine is superb with the steaks, roasts or aged cheese.
Read more about Cabernet Sauvignon Grapes
Chardonnay
It's the second most popular and does well in soils rich in calcium and cool climates which allows it the time to ripen slowly.
Chardonnay has a long history of wine making and has been named winemakers' grape since few wines have the characteristic flavour of this grape variety of Burgundian origin.
The winery techniques that are best suited for this grape variety include barrel fermentation, malolactic fermentation and lees stirring.
These techniques create complex flavours and aromas for its wine.
Read more about Chardonnay Grapes
Pinot Noir
Wine connoisseurs have been beguiled for centuries by the ethereal aromas and the silky texture typical of this grape variety.
There are very few places on earth which can harbour Pinot Noir since it is difficult to grow and quite challenging in the wine making process.
The coasts of California have several areas which can favour the growth of good Pinot Noir.
This grape variety has a thin skin and less pigmentation as compared to most red grape varieties.
Most Pinot Noir grapes are subjected to a cold maceration period prior to fermentation so as to extract extra colour from it.
One of its hallmark qualities is the bright acidity which gives it versatility with food. It is among the few red wines that pair nicely with seafood such as tuna, bouillabaisse and salmon.
It is also very perfect with a variety of cheese, grilled lamb and game bird.
Read more about Pinot Noir Grapes
Sauvignon Blanc
This grape originated from the regions on western France such as Loire Valley and Bordeaux but today is very successful in many other parts of the globe.
Sauvignon Blanc has especially adapted well in different new homes, most particularly Marlborough in New Zealand.
The key point that makes the wine from this grape marketable easily is straightforwardness.
The wine flavour is not hidden in the background and this makes it ideal to start with in a wine-tasting session. Its hallmark qualities are its vibrant acidity, herbaceous and grassy notes.
Fermentation of most Sauvignon Blanc is done in neutral containers such as concrete eggs and stainless steel to facilitate the distinctive variety to flourish.
Some are however fermented then aged in oak barrels to create flavours that are more layered.
Read more about Sauvignon Blanc Grapes
Pinot Gris
Also known as Pinot Grigio, this variety is a Pinot Noir variant and its fruits can have a greyish blue color, typical of its name Gris which means gray in French.
Wine from Pinot Gris is light to medium and yellow to pink color. It has a citrus, apple, pear and melon aromas with a light green note.
Shiraz
This variety grows well throughout many parts of the world, producing powerful red wine with a spicy note. The wine also has a great potential of aging.
Shiraz can coax a wide range of flavours and aromas depending on climate and soil types it was grown.
The cooler sites result to red berry grapes with earthy and gamy notes, while the warmer climates produce dark, jammy wines with strong spicy character.
Depending on the winemaking technique, the wine is great for grilled game and meats.
Read more about Shiraz Grapes
Riesling
This grape variety is the world's finest variety of grape for making white-wine according to the majorities of wine critics.
Riesling traces its origin from western Germany though it's widely grown in many parts of the world. This grape is light-skinned and aromatic.
While the immensely popular French varieties have conquered almost every part of the globe, Riesling is almost absent in the French key wine regions, as well as those of Italy and Spain.
Riesling wine matches best the Thai green curry, Quiche Lorraine and key lime pie.
Read more about Riesling Grapes
Other Grape Varieties
These are some of the most popular vine grape varieties but that doesn't mean there are others.
In fact, the list of vine grape varieties used in winemaking is almost endless.
Other varieties include Sangiovese and Nebbiolo from Italy, Zinfandel from California, USA, Petite Sirah a variant of Shiraz.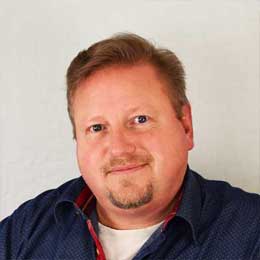 Michael Bredahl
Wine Writer
Michael is an online enthusiast, with a lot of knowledge about online marketing. Traveling around the world to hunt for the perfect wine. Latest on Sicily, where Etna has a huge impact on the taste, which is strong with a bitter aftertaste for the youngest wines, but older wines are fantastic. Drinking wine, and writing about them, are one the passions. Remember to drink responsibly 🙂