France has one of the oldest traditions of winemaking, with wines going back thousands of years with the establishment of major wineries during the Roman era when classic winemaking techniques were being introduced as the empire expanded.
Move south towards the Alps, and the Italian countryside starting from the foothills is laid out with miles and kilometres of vineyards.
France and Italy definitely have a major upper hand and contribution towards winemaking. With gifted climates and environments, these two nations have associated vine cultivation as one of their prime economic occupations since time immemorial.
A lot of other European nations also have their own wine industry, although they remain limited and localised.
Germany, as it stands out is perhaps one of the only few northern European nations that has been laying efforts in making its own share in the global wine market, and some of their grapes like the Rieslings have made considerable name and success in the global arena.
Although located very north, with only few regions like Baden and Pfalz possessing the appropriate climate and soil to grow vine plantations, Germany, with its high industrialised techniques, has certainly made its own name in the otherwise French and Italian dominated market.
When it comes to red grapes, Germany still remains pretty obscure. Almost all of the red varieties seem to have originated around the Mediterranean, where the mild breeze and comparatively drier soils have allowed the reds to grow at their best possible quality.
Setting aside the Mediterranean, Germany has its own twist. Indeed, some of the best white wines and grape varieties are grown in Germany itself and they export it worldwide, especially to the international markets of Western Europe and US.
Germany also produces some of its other fine white varieties like the Muller-Thurgau and Sylvaners that make some of the best white wines.
However, Germany is also the place of red wines as well, a fact that 99% of people overlook and never know, although the northern country hasn't yet established itself as a major exporter of red varieties.
One of these red varieties is the Affentaler Noir, coming in from the Baden region.
An old grape variety, it has just recently become one of the favourite German red wines, with its signature monkey embossed bottle.
Origins of Affentaler
Not much has been discovered yet about Affentaler, although only some limited records exist that tells its half story.
'Affentaler' in German relates to monkeys. This grape variety, setting aside its exact, but unknown date of origin and region, was cultivated in plentiful by the Cistercian monks around 1250.
So that makes the grape very old, almost 800 years. Its consumption remained very limited in all these centuries and only modern technologies have allowed the grape to grab some attention.
The valley it was being cultivated in was back then called the Ave Valley, named after Ave Maria.
Over the centuries, the valley became the Affentaler Valley, which in German means 'valley of the monkeys'.
Affentaler wines are themselves produced by the Affental winery that cultivates only Affentaler Noir and Affentaler Riesling, two varieties, the latter being a white.
Characteristics of Affentaler Noir
Affentaler Noir has been in commercial production at least since the 1940s, after the end of the war.
The Affental Viticulture Cooperative has been producing these wines, with their unique monkey embossed bottles since 1949.
The bottle itself is so unique, that it gives a 3D effect of a monkey hugging the bottle with full fingers, toes and a tail. The bottle itself has become a cult icon in the US.
On the nose, Affentaler Noir gives off flowery-spicy notes with little hints of dark fruits that include cherries and wild fruits. It has a soft and pleasing body structure, on the palate, the Affentaler Noir tastes of cherries, strawberries and some minor hints of liquorice.
A lingering taste of cherry with tea is its finishing touch. A 1005 Affentaler Noir varietal will have the typical deep red colour.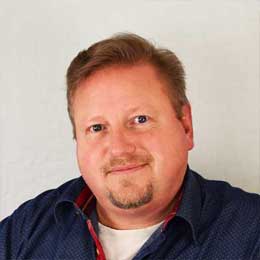 Michael Bredahl
Wine Writer
Michael is an online enthusiast, with a lot of knowledge about online marketing. Traveling around the world to hunt for the perfect wine. Latest on Sicily, where Etna has a huge impact on the taste, which is strong with a bitter aftertaste for the youngest wines, but older wines are fantastic. Drinking wine, and writing about them, are one the passions. Remember to drink responsibly 🙂