Since being a vast are in it, Mediterranean wines are mostly produced by these two ancient wine producing countries.
Of course, since the modern age has transformed the very definition of winemaking not just in the Mediterranean, but across the globe, several nations still get overlooked by most aficionados.
Greece has been ancient country and so are its wines. Going back several millennia, wine in Greece was quite popular throughout the known world and some of its grape varieties are still to be found in almost all of the major wine producing regions of its neighbourhood.
Several grape varieties found in Sicily, Corsica and Sardinia, Spain and even southern France; all trace their roots to the Greek heartland.
And yet, most of Greek wines are locally produced and consumed and only recently has the country's wine industry be able to 'advertise' some of its high quality grapes that winemakers claim are almost equal inequality and yield as some of the most notable varieties from Western Europe.
Agiorgitiko, which is also known as Aghiorgitiko or St. George grape, is one such red variety coming in from the Peloponnese that has gained much attention in the winemaking world.
As of 2012, it was one of the most widely cultivated red grape varieties in Greece, ahead of the Xynomavro grape.
The grape has been a traditionally acclaimed variety and has possible old connections. It is also a commercially important grape variety since it exhibits a wide range of characteristics that depend on its wine making process and fermentation, as well as the period the grape has been harvested in.
Origins of Agiorgitiko
Agiorgitiko has several tales and legends associated with it. Although there is a considerable lack of evidences behind the grape's claim of being an ancient variety, its tales are of interest.
Traditionally grown in the Nemea region of the Peloponnese, Agiorgitiko was once associated with Hercules' adventures and the final event of the slaying of the Nemean lion, which several Greek mythological excerpts suggest, was done after he consumed the Agiorgitiko wine.
The grape variety is also thought to be indigenous to Greece, which spread from Argolis and Corinthian regions to the rest of the islands and the mainland itself.
There is, however, lack of substantial evidence behind this claim and Agiorgitiko's exact place of origin remains an obscure thing.
In Modern Greek, Agiorgitiko called "St. George's grape" because of the existence of St. George's chapel in Nemea and the subsequent celebration of St. George's Day in November, prior to the harvest of Agiorgitiko.
This day is, however, celebrated in April or May in other parts of Peloponnese, where St. George's Day is celebrated, casting doubts on ampelographers' minds of the credibility behind this theory.
Another, more simplistic theory states that the grape is named after one of the many Greek towns named after the Christian saint.
If irrigation is not kept in check, it could also result in undesirable grape characteristics. The altitude also matters considerably since the 'spicy notes' of Agiorgitiko have been associated with the altitude the grape's been planted at.
Although warmer climates are not really averse to the grape's cultivation, Agiorgitiko prefers to be planted at somewhat higher altitudes to have that certain coolness to develop the ideal characteristics while still keeping a little warm not to damage the grape altogether.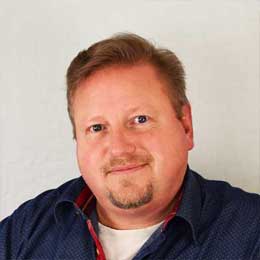 Michael Bredahl
Wine Writer
Michael is an online enthusiast, with a lot of knowledge about online marketing. Traveling around the world to hunt for the perfect wine. Latest on Sicily, where Etna has a huge impact on the taste, which is strong with a bitter aftertaste for the youngest wines, but older wines are fantastic. Drinking wine, and writing about them, are one the passions. Remember to drink responsibly 🙂