During the Roman Empire, Spanish was wine was largely exported and traded for. Spain has become the largest nation to plant wine grapes.
Among these varieties there is a special white wine producing grapes called the Albariño. In Portugal it is known as Alvarinho or Cainho Branco.
It is a green-skinned variety of grapes. DO of Rías Baixas is a regulatory system which permits the sale of only eight types of wines.
Albariño is the most renowned out of these eight wines. It accounts for 90% of the production. Rías Baixas makes white wines which are among the most widely bought and drank wines of Spain.
Its business project was started in the year 2000. These grapes are turned into 'Vinho Verde' which is a sparkling wine in Portuguese and a number of other wines which are all know for their varied taste and aroma.
The town of Combados significantly grows Albariño wine grapes. It then spread to regions of Portugal. Later, parts of California also started growing it.
Albariño is to be planted at proper height for healthy ripening and better quality. Temperature at Rías Baixas is windy, rainy and seldom cool.
Albariño wine grapes must be subject to wind so as to dry them up and prevent the risk of rotting. Trell is used for supporting this variety of grape is to be anchored by granite posts.
The grapes are to be hand picked very carefully. In the first round the most ripened grapes are chosen and the ones which are still to ripe are chosen in the second round.
To avoid any oxidation, the grapes are delivered to the winery as soon as possible. Grapes are pressed and are left to macerate for several days.
After fermentation, small components are allowed to stay in the wine which release aroma and flavor and also help to preserve it till it is bottled.
After this process a tasting committee tastes each vat and the ones which pass are bottled.
Origin of Albariño
The exact origin of Albariño wine is not known, but it is said that in the twelfth century, Albariño was brought to Liberia by the monks.
There is a controversy which says it was brought in the eleventh century from Burgundy.  It is known to be associated with the French grape variety Petit Manseng.
Its name 'Alba-Rhino' means 'The white from the Rhine'. The cultivation of Albariño in California began in mid-1990s by Bob Lindquist.
He planted about 150 acres of Albariño wine grapes in Los Olivos. From that time, this variety of wine has been spreading and is liked by almost every person who tastes it.
Many plantations are being started in New Zealand and it will reach other parts of the world soon.
Features
Albariño wines are sweet smelling in nature. They show traces of lime, peaches, apples and almonds.
On tasting it gives pleasant tartness which is cherished by youth. Albariño wines are usually light in color.
They have an alcohol content of about 12% and are acidic. Albariño grapes are small in size and grow in small, very tightly packed bunches.
Initially, it is yellow green in color and as it ripens, it changes its color to deep gold. There are 30-40 buds per in each vine.
Albariño wines do not age very well and so within a few months of bottling, the sweet aroma of the wine starts fading away noticeably. Due to its high acidic property, Jancis Robinson gave it the name 'razor-sharp'.
Albariño are planted in granite and quarts rich soil. The Parras used for supporting these wine grapes are up to seven feet high.
In fall, a ceiling-like canopy is formed by bunches of the grapes. But this method of parra canopy is being replaced massively by the European double cordon system which is known as espaldera.
Though there is a huge plantation in the region, but the yield of the Albariño wine grape is not very high ranging only three to five tons per acre.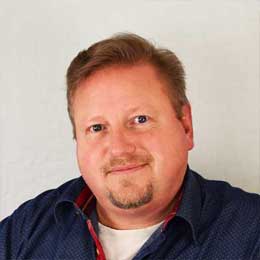 Michael Bredahl
Wine Writer
Michael is an online enthusiast, with a lot of knowledge about online marketing. Traveling around the world to hunt for the perfect wine. Latest on Sicily, where Etna has a huge impact on the taste, which is strong with a bitter aftertaste for the youngest wines, but older wines are fantastic. Drinking wine, and writing about them, are one the passions. Remember to drink responsibly 🙂