A number of oldest wine producing regions are located in the parts of Italy. One of these regions is Monferrato, which is the home to the Albarossa wine grape.
It is a dry ruby red wine which has a purple reflection. Albarossa's taste has a very fruity and floral sensation. Along with its fruity taste, it also shows traces of strong spicy components and gives pleasant warmth on consumption.
The fermentation of Albarossa continues for 10 days and before being bottled, Albarossa wine is aged for 12 in wooden barrels called 'Alliers' and then another 6 months in bottle before being sold, which adds to its taste.
This wine is usually very colourful.Albarossa wine has an alcohol content of 13%. Albarossa wine consumed until 8-10 years is considered to be the best. Like all other wines, Albarossa also shows amazing taste after aging.
Situated in Rosengana, at an altitude of 300 meters, the Albarossa vineyard has south western exposure and soil textured in clay and limestone.
This variety of grape is a cross of two varieties of grapes giving the best of the both. Commercial use of this variety is not off the market.
But according to a survey in 2000 there is less than 25 acres of vineyard which cultivates this variety of wine. In the early years of 21st century, renowned wine producer Michele Chiarlo started cultivating Albarossa.
This was a great step towards the making of the Albarossa wine in the world. People started recognising the wine and it was cherished by many people who tasted it.
Origin of Albarossa
Albarossa was first introduced in the year 1938. Prof. Giovanni Dalmasso prepared many crosses of Chatus (Nebbiolo Dronfield) and Barbera and the one with superior quality and expected taste was "xv/31" and was given the name Albarossa by Dalmasso.
Many siblings of this variety of grape were also created by him in the consecutive years. After creation of the cross variety the wine grapes were not cultivated years after the creation, cultivation of Albarossa wine grapes started to take place.
He used Chatus because of its quality wine production and Barbera was used due to its high yield and natural resistance.
Due to Barbera the wine remains acidic and at the same time fruity. More traces of Barbera are recognised than Chatus in the wine. Banfi Piemonte is a leading producer of Albarossa wine. Albarossa vine produces clusters of small grape berries which have thick skin and a high phenolic content. The color to this wine is given by the anthocyanin which is one of the phenolic content.
The market of Albatross wine is not very large and is mostly sold in parts of Italy only. The variety of Albarossa imported to US is popularly known as "La Lus" (the light) which is also made by Banfi.
Moreover, Banfi is encouraging more and more people to cultivate Albarossa grave and produce more wine for production in the market through its various distribution channels.
They have also started an educational program in US, namely "Cru Artisan College" for the same purpose.
Features
Albarossa wine is intense ruby red in color and gives a black-purple reflection shade. It gives the taste of soft fruits such as plums, blackberries and blueberries along with pitchy inking.
The wine gives floral and earthy fragrance as of stones, black and red fruits, especially plums. Service temperature for this variety of wine is 17-18 degree Celsius.
Wine grapes used in the manufacture of wine are 100% Albarossa wine grapes. These grapes are rich in sugar, fruit flavour, polyphenols and acidity.
The harvest of Albarossa wine grapes typically starts any time between 10th to 20th September depending on the weather conditions.
To avoid the strongest tannins and to control its strength and exuberance, special care and measures are to be taken while the vinification (wine making) of Albarossa wine grapes.
Food pairing
Albarossa wine is best when consumed along with pizza. It also goes along Chinese dishes such as pasta with sausages.
Among the Italian dishes, Italian beef better known as 'spezzatino di manzo' suits the best.
All varieties of Mexican dishes go well with Albarossa wines. It can also be consumed with ripe cheeses.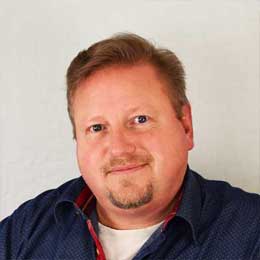 Michael Bredahl
Wine Writer
Michael is an online enthusiast, with a lot of knowledge about online marketing. Traveling around the world to hunt for the perfect wine. Latest on Sicily, where Etna has a huge impact on the taste, which is strong with a bitter aftertaste for the youngest wines, but older wines are fantastic. Drinking wine, and writing about them, are one the passions. Remember to drink responsibly 🙂