Amaral grape­­s
The Amaral grape, more widely and better known as the Azal Tinto, is an indigenously grown Portuguese red grape variety. Also known through many synonyms like Caino, Caino Tinto, Bravo and Sousao, it's a dark skinned variant of the Azal Branco.
Azal Tinto wines are drunk young because of their high level of the x0malic acid in them that they retain because of the cool climate of the Minho region, where they are mostly grown.
Hardly grown to produce pure Amaral wines, these grapes are mostly used in blending purposes where the tartness gives structure and flavour to the blended wine
Also, there are several characteristics of Amaral wines; from being tangy to possessing flavours of raspberries, cranberry and cherries.
Here we discuss about some of the important points on this Portuguese variety; its origins and history, close relatives and viticulture. We will also discuss on what foods it goes along with, provided its tangy flavour.
Origins and history
Officially called the Amaral, the Azal Tinto originated in western parts of Portugal somewhere in the 17th century.
Not exactly related to the Azal variety, it has had significant genetic influences. DNA analysis shows a possible cross between the Loureiro, TintaCastanal and Vinhao grape varieties. It also shares some parentage with the Melhorio and Sousao.
The cross between Amaral and Caino Blanco gave birth to Alavrinho, which is a very recent addition to the world of grape varieties and points out the oldness of Amaral grapes.
Historically, there are no legible evidences and records of Amarals existing since in Portugal, most grape varieties were only locally produced that did not much enjoy the facility of record maintenance.
Unlike a lot of other such similar grape varieties in France and Italy, where most grapes have their origins recorded, the Iberian grapes did not get recorded.
However, their origins are deciphered through other grape varieties that have some record existing of them and how they are related to Amarals.
The closest of these relatives to Amarals are the Caino Blanco grapes. Although white (the former being red), several DNA researches have proven these grapes were a cross of Amaral and Albano grapes.
The Caino Blanco grapes have been in existence in northern Portugal since as early as 1722 where it has had its first mentions.
The Amarals are thus a definitively an older grape variety, although its earlier origin is absolutely unknown. Whether these are an ancient variety or post-medieval, is unclear.
However, some geneticists like Jose Vouillamoz from Switzerland have stated that the existing notion of Amarals being a parent of Caino Blanco needs to be given deeper study because of the complex genetic history of the Caino grape family.
Viticulture
The Amaral grapes are grown in a designated area of Portugal. The CAO region as it's known in short; is home to some of the most well known Portuguese grape varieties, one of them being the Amaral grapes.
Known as 'Vinho Verde' in Portuguese, it literally means 'green vine' or simply 'young vine'.
Wines produced from Amarals and fresh, fruity and light. Being a red grape, its tannin content is high as also its acid, so these grapes have a bitter to fruity blend.
Ebing alcoholic, with having at least 11% alcohol content, its aromas can differ from being strawberry-cherry to being tropical like a mix of tobacco and raspberry.
The historic Minho region has that typical Mediterranean climate ideal for growing red grape varieties. Highest temperatures here go as high a 41C with lowest ever being -6.3C.
The time around Autumn and just before the onset of winters is the best for growing Amaral grapes.
Over watering leads to herbaceous, bland grapes with low acid while lack of proper irrigation leads to poor yields.
The province is a collection of plateaus and valleys; whose hillsides serve as plantation grounds for several of the grape varieties other than Amaral grapes.
Watered by Cavado river; an ideal plan can lead to quality yields.
Complimentary foods
Amaral wines are spicy and tangy so they require light, mild dishes that go along well with them. Balsaric tossed mushrooms, one of the most popular Portuguese breakfast items, goes well with Amaral.
This can also be used for cooking and sautéing purposes because of the fruity-tangy flavour it adds to its cooked target. Serve well with almost all of the mild Iberian cuisine.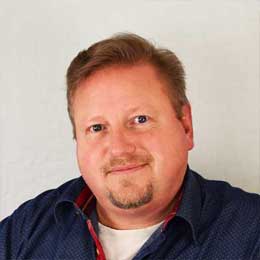 Michael Bredahl
Wine Writer
Michael is an online enthusiast, with a lot of knowledge about online marketing. Traveling around the world to hunt for the perfect wine. Latest on Sicily, where Etna has a huge impact on the taste, which is strong with a bitter aftertaste for the youngest wines, but older wines are fantastic. Drinking wine, and writing about them, are one the passions. Remember to drink responsibly 🙂
No Results Found
The page you requested could not be found. Try refining your search, or use the navigation above to locate the post.