Italy and wines have been synonyms, since time immemorial. The traditional art originated from the Italian landscape thousands of years ago.
While there is no solid proof as to when it started, since the world knew, Italians were making and drinking wine.
In the land of wines and vineyards, a rarely known breed is that of the Ancellotta grape. For a grape with little to no documentation the Ancellotta variety is certainly one of the richer ones, and surely is responsible for the manufacture of one of the richest red wines, the Ancellotta red wine.
The Ancellotta is a dark colored wine which is often used as a blending agent in sparkling red Lambrusco wines and varietal examples can be found across Brazil, Spain, Argentina and Switzerland.
Regions across the Globe
Going southward, ancellotta is cultivated in southern Switzerland, in the canton Ticino and the district of Moesa of the cantons of the Grisons, where the wine is even listed in their recommended varieties.
Further south, Brazil recently saw a noticeable cultivation of the grape in its vineyards. Here the local produce is used to blend with Merlot and Cabernet Sauvignon.
However, locally it is more renowned as a fruit-driven varietal wine with soft, floral notes and ripe berry fruit flavors.
Something Extra
·         The fact that the wine has two DOC blends (Colli di Faenza and Reggiano) along with an almost ridiculous forty-two IGT blends (one of the largest numbers of any Italian grape variety) makes it  very important and useful variety.
·         It is also known by the names of Uvino, Lancelotta and the Balsamina Nero.
·        Its styles range from being dry, off dry and even sweet. The sweetness of it is usually shown on its label with the description called amiable.
·     At the occasional chance when it is not blended, Ancellotta exhibits a lovely aroma of ripe black fruits such as plum and blueberry; it's a misunderstood wine, capable of great diversity and deserving or higher acclaim.
·   Italy has over 11,000 acres of Ancellotta and 1,000 acres in Brazil, mainly in the Serra Gaucha area.
Italian Region Usage of the Wine  
The local Ancellotta wine is usually used as a secondary grape to make the slightly sweet Lambrusco wine, which we mentioned earlier.
To put more light on the topic, the provincial wine accounts for up to a 10% blend of the Lambrusco wine from the region of Modena and up to a 15% blend of the wine from the province of Reggio Emilia.
Fun fact: The Ancellotta grape's skin is relatively rich in their share of anthocyanins and thus reflects a strong pigmentation quality.
Because of this trait, the extract from the grape is often used to color food products other than wine.
Food Pairings with Ancellotta
Pairing food to go with your fine can be a big task if the wine is of such great diversity. And although it's main purpose is blending with other wines, it adds its own flavor to them as well, which makes it essential to plate up great food to perfectly fusion up with it.
EXCLUSIVELY FOR SPARKLING: Smoked prosciutto is the best dish you could serve along with sparkling red wine. And anyway all things Italian never go wrong, especially when they are both ham and wine!
EXCLUSIVELY FOR DRY: Sizzler is one dish that flawlessly accompanies the dry ancellotta; they harmonize together with a burst of taste. Another mouth-watering mash-up would be a pizza with the wine, heavenly indeed.
BOTH SWEET AND ALL THREE: grass-fed steak and a glass of red wine, do we need to say more? You can also serve some chocolate delicacies for dessert.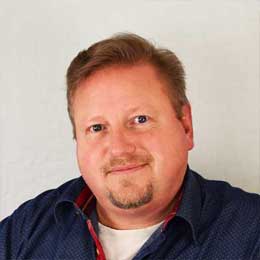 Michael Bredahl
Wine Writer
Michael is an online enthusiast, with a lot of knowledge about online marketing. Traveling around the world to hunt for the perfect wine. Latest on Sicily, where Etna has a huge impact on the taste, which is strong with a bitter aftertaste for the youngest wines, but older wines are fantastic. Drinking wine, and writing about them, are one the passions. Remember to drink responsibly 🙂