André grape is a wine grape which is used in the production of exquisite red wine.
This wine grape was developed in the earlier part of 1960 in the region of Moravia, which happens to be one of the main wine growing regions of the republic of Czech.
This wine grape known by synonyms like Andrea and Semenac A 16-76 is derived by crossing two grape varieties like Lemberger, which is known as Blaufrankisch in Austria and Saint Laurent.
When it comes to Austrian Blaufrankisch, this is developed by crossing two grape varieties – Gouais Blanc and an unknown grape variety by the name of Heunisch, which is believed to be the mutation of Blauer Groben.
Viticulture of Andre Grape
André Grapes have large leaves which are five lobed having coarse teeth.
This grape grows in clusters which are large, V-shaped and conical having a moderately compact size and round grapes which are blackish blue in colour.
In the vineyard, this grape tends to bud early and ripen late and tends to give very good yields.
When it comes to the weather, it needs a cooler environment and grows really well when it is exposed to cold & dry climate.
This wine does tend to overgrow and hence need to be pruned from time to time. Also, this wine is prone to powdery and downy mildews and some sort of rot and hence enough care must be taken when the grape is about to bloom.
This wine grape also requires prime vineyard location for the purpose of achieving full maturity and for keeping the acidity in check and not allowing it to become overwhelming.
Regions where André grape is grown
In the Republic of Czech there are around 700 acres or 300 hectares of André grapes planted with a very less number of plantations lying in the region of Saale Unstrut, which lies to the northern end of Germany.
Characteristics of Wine made from the André grape variants
Wines made from the André grapes tend to be intensely colored wines having a medium-body with reds.
This wine to a large extent appears garnet red, which is a delight to view in the glass.
On the palate, this grape gives the flavours of black fruits like black cherries, deep wood berry and blackberries along with a tinge of peppery spice.
It also gives the earth notes of tobacco and leather and has a high acidity characteristic. When it comes to the structure, this grape has a dense and a very complex structure with soft but still quite prominent tannin content.
This wine usually appears impetuous when young but tends to give a velvety and a smooth facet when it is ripe. This wine appears fuller and tastes good when aged.
Even American food is suited to this wine and really pairs well. This wine tastes best with smoked and grilled foods and whichever vegetables one considers, as long as they are either properly smoked, or they are properly grilled.
Overall, all vegetables taste well with the wine made from André grapes. Sure enough, this wine can be had with smoked mushrooms and cheeses like the aged cheddar or hard cheeses like the Pecorino.
This wine also goes well with dishes like Czech roasted vegetables with dumplings & sauerkraut, quesadillas with black beans & cheese and pasta with sun dried tomatoes & black olive sauce.
This wine tends to have a super long finish and pairs well with herbs and spices having an earthy and a smoky flavour like parsley, smoked paprika, sumac, thyme, porcini powder, rosemary, black pepper, juniper berry, cumin, coriander, clove, garlic, shallot, vanilla bean, green onion and barbecue sauce. It really tastes well with items like rosemary infused garlic kale chips.
However, André wine does not pair well with spicy foods, since these wines have a high alcohol content and the hotness levels of the capsaicin, present in spices tend to enhance the alcohol flavour in the wines making it taste bitter.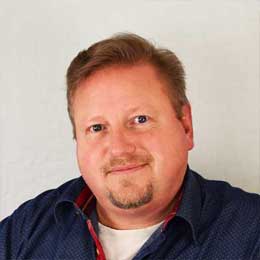 Michael Bredahl
Wine Writer
Michael is an online enthusiast, with a lot of knowledge about online marketing. Traveling around the world to hunt for the perfect wine. Latest on Sicily, where Etna has a huge impact on the taste, which is strong with a bitter aftertaste for the youngest wines, but older wines are fantastic. Drinking wine, and writing about them, are one the passions. Remember to drink responsibly 🙂
No Results Found
The page you requested could not be found. Try refining your search, or use the navigation above to locate the post.