Ansonica, aka Inzolia is a light wine that is grown in the vineyards of Maremma Tuscany, Silver Coast and in the islands of Giglio & Elba.
This Italian grape is the chief ingredient of the fortified wine called Marsala.
The grape is coveted for its nutty aroma and citrus characteristics. These days it is used as a crisp, dry white wine with the slightly fruity smell.
Its berries are of yellow-golden color and the grape has organoleptic properties. The name varies from Ansonica to Inzolia as spoken in southern Tuscany in western Sicily.
Though, due to the difference in preparation the taste varies greatly. The Ansonica grapes hold the prestigious Denomination of Origin Controlled Mark for two white Elban wines- Ansonica Costa dell'Argentario in 1995.
Even though many argue that it actually originated in Greece like other wines- Rhoditis and Siderites, archaeology proves that the wine tradition dates back to Roman and Etruscan times.
In earlier times, farmers considered it to be tabled grapes. It is suited for terraced and rocky coastal regions.
It needs little rainfall and a windy climate. Mediterranean climate is most suitable. Today Ansonica is found in Sicily, Palermo and Agrigento in particular.
Characteristics of Ansonica grapes
Ansonica grape is used as a blending grape. It has a tendency to lose acidity in late season, making it fit for making Marsala wines.
But improved techniques and changing methods have altered its uses greatly. Ansonica has a comparatively higher level of tannin in it.
The grape has huge bunches of oblong yellow-golden berries, as mentioned earlier. On the islands of Elba, Ansonica wine is made with 85% Ansonica grapes blended with 15% other white grapes wines along with regulators.
The minimum alcohol content is 11.5% and is served at a temperature of 10-11 degrees. The color can greatly vary from yellow to amber. Ansonica Passito wine is made by an open drying process.
The Ansonica grape produces an austere, wide wine with residual sugar in it which has a peculiar soft taste. Its vinification is done without maceration. It is kept slow at a controlled temperature of six degrees for the first twenty four hours.
After the sedimentation the unwanted particles get removed.  Then at a temperature of sixteen degrees, it is kept for alcoholic fermentation. During this whole process, small steel vats of ten to fifteen hexalitres are used.
The wine gets ready in just a few months time and is then considered matured to serve. The typical flowery notes are that of acacia, broom, orange blossom petrified with mineral nuances.
An interesting story about the Ansonica grapes is related to the Chiaramonte family, which arrived in Sicily in the 14th century, at the end of the Norman era.
Attracted by the beauty of the island, the clan settled there and served faithfully in the service of King Peter of Aragon & King Louis of Sicily.
Their family name is invigorated and bestowed on a wine that fully represents Firriato's production values of valorizing autochthonous varieties.
Chiaramonte Bianco wine is produced from the Ansonica grapes and holds a charming and precise bouquet in line with the magnificence of this noble house.
Food Pairing
Ansonica goes great with all Italian dishes, especially those with full flavors. It also suits with, cheeses and vegetables that are hard to match with like artichokes.
It tastes perfect with highly flavored spicy dishes, and the vegetable-based soups. Mostly dishes that are not overly complicated in flavor and are light in aroma suit it best.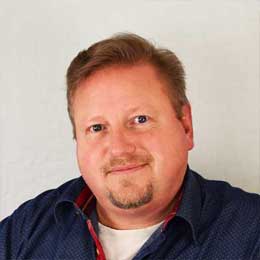 Michael Bredahl
Wine Writer
Michael is an online enthusiast, with a lot of knowledge about online marketing. Traveling around the world to hunt for the perfect wine. Latest on Sicily, where Etna has a huge impact on the taste, which is strong with a bitter aftertaste for the youngest wines, but older wines are fantastic. Drinking wine, and writing about them, are one the passions. Remember to drink responsibly 🙂