The Champagne House of Aubry was run by Philippe and Pierre Aubry. In 1986, the owners began to think about creating an unusual wine.
This is to rejoice the producer's two hundred year anniversary that had to be to be celebrated in 1991.
They thought about creating a wine that would reflect the wines that were previously being made in that very region in 1770's when the business was set up.
But after a lot research they found that many of the grape varieties that were grown in the Champagne region were almost forgotten.
And in some cases, were on a verge to be extinct. They located those grapes and planted vines like Arbanne, Petit Meslier, Pinot Blanc, and few others.
The grapevines were not mature enough to harvest for their bicentenary vintage, they began harvesting their grapes in 1993, and also by 1994 they were able to harvest all the seven grape varieties.
The cuvee they created in 1994 was named "Le Nombre d'Or," literally meaning the golden number for the seven grapes of the Champagne Region.
Arbane aka Arbanne is a quite rare white wine yielding grape variety. It is one of several grape varieties that were once very common in the Champagne region, but of which only a few hectares remain till date.
Origin
Arbane has a long history of being cultivated in the southern Champagne wine region, most probably around the of Bar-sur-Aube region.
Many ampelographers say that the name Arbane is taken from the medieval Latin word 'Albana', meaning "white grape" and is still being used as a primary name and synonym for many varieties in Italy.
Arbane is not related to the other Albana grapes, but the name 'Albane' is still used in place of Arbane. It is also speculated by some ampelographers who claim it to be planted in the Les Riceys commune in 1388.
According to Master of Wine Jancis Robinson, some ampelographers and wine historians doubt that the fourteenth century grape is, indeed, of the same variety as the present day modern Arbane.
It has been proved that the grape was widely established in the Champagne House by the turn of the 19th century and was reported in 1801 by Jean-Antoine Chaptal to produce high quality wine. Arbane is the member of the Tressot ampelographic group.
Viticulture
The vines are said to be vigorous with very early budding but a bit late ripening. The yields are usually low and should be planted in protected sites.
It should be protected from dew and frost. They grow in small bunches with tiny berries.
France was planted with them in 2006. Moutard- Dilligent, the Champagne house of Buxeuil continues to make the rare Vielles Vignes that are bottled from hundred percent Arbane. In the central Marne Valley, Champagne House of Tarlant have planted some of the Arbane vines, although, there is no visible sign of them making it to the wines.
Perhaps it can be called as the least researched upon out of all the seven grape vines. It's only opponent in this regard is the Petit Meslier.
Characteristics of Arbane grapes
The berries are light yellow in color. The wine tastes sweet and flowery with notes of citrus and vanilla. It is full-bodied and definitely dry, but with a certain tinge of sweet fruit and a slight buttery notes with medium acidity.
It has a rather foodie profile and makes a good sparkling wine without any faults. But you find any typical Champagne aromas like biscuit or minerality. It won't taste very crisp and fresh because of its low acidity.
Food Pairings
Being French wine, it goes great with all sorts of food with plenty of cheese. A meal of grapefruit and lemons is also a must try with Arbane.
Or a balance of strawberry fruits and orange as a dessert make a good match with it. Black Perigord Truffles is a dish made of three constituents- pearl barley, frigola and hazelnut that suits with Arbane.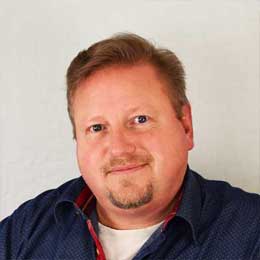 Michael Bredahl
Wine Writer
Michael is an online enthusiast, with a lot of knowledge about online marketing. Traveling around the world to hunt for the perfect wine. Latest on Sicily, where Etna has a huge impact on the taste, which is strong with a bitter aftertaste for the youngest wines, but older wines are fantastic. Drinking wine, and writing about them, are one the passions. Remember to drink responsibly 🙂