Arneis grapes
The Arneis ('little rascal' in Piedmontese dialect) grape variety is a white grape of the Piedmont region of northwest Italy.
The much respected region of Piedmont has been producing wines since ages and has a special reputation and history with winemaking.
The Arneis grape is a recently revived grape that suffered some major extinction signals during the 20th century.
It was only starting from the 1960s that the grape got attention to get preservation from the community and now has been rapidly gaining popularity across winemakers.
It is today, not just produced and cultivated in Piedmont but also in some regions to the south of that province in addition to finding new homelands in USA, New Zealand and Australia.
Part of the reason behind its popularity is its respected flavor and intense aromas It exhibits and its long history that prompted winemakers in the 20th century to start preserving this quality variety.
Where is Arneis grown?
Arneis has a complex and not so clear past behind it. Wine historians disagree on the exact timeline the grape has existed in Piedmont.
One of the documents unearthed, dating back to the 14th century calls one grape as renesi and one from the 15th century as Raynasii in a 1432 document growing in the province of Torino.
In 1478, a document found in Canale in the province of Cuneo called the grape as Reynesium. So, there is a lack of clarity and agreement on Arneis' use.
Arneis, as we know today was first coined in 1877 by Count Giuseppe di Rovasendra's text that described the grape as well established in the Piedmont region.
Since then, the grape has seen an abrupt decline owing to the preference of varietal Nebbiolo wine that was once used a blending wine with Arneis.
For centuries, Arneis was popular owing to its easing out characteristic that worked very well in lightening Nebbiolo's harsh tannins and alcohol.
However, with changes in technology and broadening of winemaking techniques, winemakers have not had any requirement for Arneis to do its job of easing up Nebbiolo'sflavors, since this was now being done with new technologies and techniques.
Arneis slowly occupied the sideline and faced a situation of total extinction in the 1950's, when in the following decade, in 1967, a member of the famous Vietti family, the late Alfredo Currado started devoting time and energy to preserve this then-endangered grape.
His work was catalyzed then as a whole on Piedmontese wines that are now considered as some of the best and commonly consumed wines on the planet.
Viticulture
The Arneis is a mid season ripening and early budding grape. It is rather described as a 'troublesome' variety because of its low acidity and a tendency to get over ripe if harvested after September.
In addition, it has low resistance to mildew. It is also low yielding and oxidizes quite easily as compared to its close grape varieties; also one of the reasons why it started losing preference in the 20the century.
People of Piedmont actually describe it as 'little rascal' because of its difficult cultivation.
As a winemaker, Arneiswas historically used as blending grape with Nebbiolo. It is highly aromatic with intense smells of almonds, apricots, peaches, pears and hops being its primary elements.
Because of its intense aromas, it also attracts birds and insects that can become a dangerous threat if not attended to.
This was also one reason why Arneis faced a drastic reduction in quantities produced when in some vineyards, it was just grown side-by-side Nebbiolo.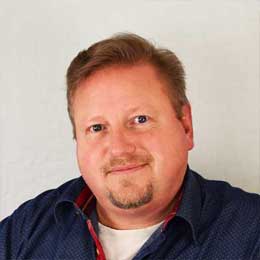 Michael Bredahl
Wine Writer
Michael is an online enthusiast, with a lot of knowledge about online marketing. Traveling around the world to hunt for the perfect wine. Latest on Sicily, where Etna has a huge impact on the taste, which is strong with a bitter aftertaste for the youngest wines, but older wines are fantastic. Drinking wine, and writing about them, are one the passions. Remember to drink responsibly 🙂