Assyrtico (also known as Assyrtiko) is unarguably one of the oldest as well as the finest varieties of grape.
This Greek white wine grape is grown in the island of Santorini. The plantation of Assyrtico is often done in the ash-rich soil.
Thus, this grape is planted in the soil of Santorini as well as various Aegean islands that include Crete, Paros Naxos, etc.
The plantation of this grape is also done in other regions of Drama, Halkidiki, Epanomi, Attica and Hromitsa in comparatively small quantities.
Apart from Greece, the plantation of Assyrtico can also be encountered in other regions that are spread around Greece. Assyrtico is a versatile variety of grape and therefore it is termed as the most fascinating as well as unique of all the grape varietals planted in Greece.
A multitude of wines, ranging from fresh and minerally white wines to some nutty dessert and rich wines can be made out of this unique grape plantation.
If you taste these grapes blind, you will certainly get the taste of dry wines. These dry wines are believed to be originated in the cooler and northerly climate of Greece.
At present, 70 percent of the total vineyard area of the Greek island is abundantly covered with his grape variety. Assyrtico, in this region has started developing an eccentric character that produces some outstanding AOC wines.
This grape variety is capable of maintaining its acidity as it begins to ripen. Assyrtico produces an extremely dry wine that holds a citrus aroma having mixed with a mineral feature as a result of Santorini's volcanic and ash-filled soil.
Assyrtico is mostly mixed with Aidani and Athiri on its vernacular Santorini in both of its sweet as well as dry styles.
Both of these varieties entertain a lower content of acid, which eventually helps to sustain the natural exuberance of Assyrtico.
Origin of the Assyrtico grapes
Assyrtico is one rare and distinctive species of grape which is cultivated in various ancient vineyards, dating back some 3,500 years ago on the Santorini volcanic island.
The vineyards of Santorini are referred as the oldest vineyards of the world. Thus, assyrtico is considered to be having as one of the oldest existences.
Assyrtico has been aged as 70-year old vine, where some of it are grafted and other non-grated. These plantations have their resistance to Phylloxera.
Since the last 25-30 years, this grape vine is being planted throughout the regions of Greece including Attica and Macedonia where it comes out as a fruit driven and a mild grape vine.
Features and Characteristics of Wines form Assyrtico grapes
The mineral profile of Assyrtico makes it very easy to blend with other grape vines.
This grape is often blended with Malagousia, Sauvignon Blanc as well as Semillion.
The grapes of Assyrtico are large and clustered, having a transparent gold-yellow skin as well as a juicy flesh.
Since the grape takes birth in the volcanic soil of Santorini, a number of unique features and characteristics develop in this variety of grape which eventually turns into one unique variety of wine.
One of the most remarkable features of this grape is that it doesn't lose its acidity even on ripening. Thus, because of this feature, this grape is vinified to create a wide variety of sweet and dry wines. Assyrtico is also said to have blended with Savantiano, a less acidic grape in Retsina.
Another important characteristic of Assyrtico is that is very much vulnerable to oxidation. This property of this grape vine leads all the winemakers to turn it into the sweet Vinsanto wines.
If this level of oxidation is controlled by the winemakers, it can further be created into darker wines having the characteristics of chocolate, fig, coffee as well as kirsch.
Besides, this grape can also be created into dry wine with minerals appearing yellow-gold in its color. The dry wine entertains the flavors of pear and apple as well as the aroma of citrus-blossom.
Overall, Assyrtico is one versatile variety of grapes, which can create a number of tasteful and brilliant wines. The wines made out of Assyrtico can age themselves for longer years.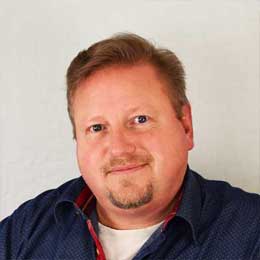 Michael Bredahl
Wine Writer
Michael is an online enthusiast, with a lot of knowledge about online marketing. Traveling around the world to hunt for the perfect wine. Latest on Sicily, where Etna has a huge impact on the taste, which is strong with a bitter aftertaste for the youngest wines, but older wines are fantastic. Drinking wine, and writing about them, are one the passions. Remember to drink responsibly 🙂