Wines with Aszú noble berries
Tokaji or Tokay is the name of the famous wines from the Tokaj region in Hungary or the neighboring Tokaj wine region in Slovakia.
Aszú berries were picked individually, gathered in large vats and crushed into firm paste called the aszú dough.
Part of the process is to put must or wine to the aszu dough and let it stay for 24 – 48 hours with occasional stirring.
The wine is being racked into wooden casks or vats where fermentation happens completely as well as the maturation of the Aszú wine.
Casks or barrels of Aszú wines were not closed tightly so that slow fermentation process still continues, normally for several years.
The accumulation of Aszú wines were usually defined on the number of puttony of dough added to barrels of must.
The number of puttony is based on the sugar content or the sugar-free extract in the matured Aszú wine.
Origin
Tokaji aszú was drawn from the wine region in northeastern Hungary centered on the town of Tokaji. It was acclaimed through European capitals back the in the 18th and 19th centuries.
In the beginning of mid – 19th century, Phylloxera had a serious attack which brought great chaos and destructions to the European vineyards.
Before the Phylloxera epidemic, wines were grown in Tokaj came from different types of white wine grape varieties.
After the dissolution of the Austro – Hungarian empire, the Tokaji aszú was just a historic explanation and half forgotten gold in the past century.
Characteristics of Tokaji Aszú Wines
Based from the categories of Tokaji Aszú wines, each has its own alluring and unique characteristics.
The Tokaji Aszú wine with 4 Puttonyos released in 2004 has uplifting flavors and aromas of orange zest, apricot and honey while Tokaji Aszú wine with 5 Puttonyos shows dried citrus and mineral notes with admirable intensity and length.
Tokaji Aszú wine with 6 Puttonyos released in the year 1999 brought aromas of dried apricot, fig and pineapple as well as honey and dried citrus peel flavors; which made it possible to climb the wine industry.
Food Pairings
Foie Gras or the so called goose liver is the most classic food pairing with Tokaji Aszú wine.
Although this delicacy is usually correlated with France, Hungary is still the leading producer of Tokaji Aszú, it is the one who creates Tokaji a natural pairing wine.
It is recommended that Foie Gras should be taken with Tokaji Aszú wine with four or five puttonyos.
Also, Tokaji Aszú can be admirably paired with various kinds of cheeses specifically blue cheese. This counterbalances the richness and saltiness of dishes.
Accordingly, the stronger and richer the cheese, the sweeter the Aszú wine should be. With 3 Puttonyos, Brie or Comte is a must-try, while Goat cheese or Triple Crème must be tried with 4 Puttonyos and Roquefort or Stilton, blue-veigned cheeses are recommended with 5 or 6 Puttonyos.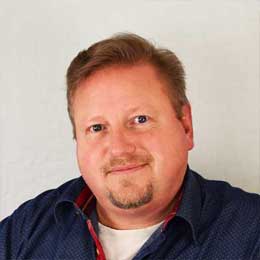 Made with Aszú noble berries