Barbera grapes
Barbera grapes are one of the many varieties of wine grapes grown in the Italian peninsula, known for their dark colour, thin tannin and acidic juices. It's the third most consumed wine grape variety, after Sangiovese and Montepulciano.
Wine making in
Italy
has been a cultural tradition ever since Roman times, earliest known winemakers in the peninsula known to be the Etruscans, who resided in the northern regions of Italy at around Tuscany and Genoa. Ancient earns and pots that once contained these grapes fermented into wine, have been found at various spots of northern Italy.
As the republic spread to control almost the whole of the peninsula, so did the grape varieties.
In a similar fashion, winemaking through Barbera grapes is equally old; earliest descriptions being found in the Casal Monferrato city around 1200s, when the city's cathedral first leased these grapes to make wine.
As of the modern day, wines like Nizza and Barbera d'Asti are one of the most noted wines that contain almost 90% of Barbera content. Due to vast immigration of Italian families to the Americas in the early 1900s that resulted in whole ghettos of Italian folks, Barbera wines became widely popular in the decades to come and now the grapes are grown in California and Argentina due to the suitable conditions they satisfy. As already mentioned above, the Barbera grapes are the third most consumed grape varieties in the peninsula.
Barbera origins
The origins of Barbera are a topic of debate among winemakers and Italian historians. Earliest description of thee grapes come from the Piedmont province, in Casal Monferrato city, where the main cathedral that still stands in perfect condition to this date, contained some nice preserved documents dated 1246-1277 that mentioned the leasing of Barbera vineyards. These vineyards seem to have been termed as 'de bonis vitibus barbexinis' in these documents, or Barbera in modern terminology.
These origins are however debated among several people, like the ampelographer Pierre Viala, who speculates that these vineyards originated in Lombardy region. In the coming centuries, especially the modern years of early 1900s and 1920s, waves of Italian families migrated to the Americas, settling in various countries and provinces.
Some of the most notable Italian families immigrated to the US where they introduced their much popular Italian wines to the American people and thus started the era where several grape varieties like Sangiovese and of course, the Barbera found their harvesting grounds at places like California that offers one of the most suitable conditions to grow vineyards. The Barbera may also be genetically linked to the Franco-Spanish vine Mourvedre.
Barbera's viticulture
The Barbera vines have the following characteristics:
Known for deep colour.
Thin in tannin thickness.
High in acidic content.
Very vigorous in growth.
Capable of high yields in suitable conditions.
Barbera grapes are thus a high yield variety and a profitable commodity. However, yields need to be under control as excessive yields have shown the grapes to lose their acidity and flavour. Besides, the yielding time needs attention since that would lead to either body yields or unripe grapes. Barbera's yields have always been prized by Piedmontese harvesters, so attention to detail needs to be shown.
The ideal soil where the best yields of Barbera are grown are characteristically less calcareous and are clay loam, although Barbera grapes have been found to be extremely adaptable to several soil types. There are different clones of the Barbera, found mainly in the northern regions of Italy, with some winemakers experimenting with its sugar content to produce more fruity wines. However, these vines rarely thrive in alkaline regions.
Winemaking
Nizza and Barbera d'Asti are some of the most commonly made Red Wines using the Barbera Grapes. Winemakers also mix up other grape varieties to modify the acidity and flavour. Since winemaking itself is a long process, most Barbera wines incorporate other grape varieties to form more balanced flavours.
Several winemakers also recommend modification in strong the wine. For example, some wine experts recommend wine producers to store Barbera wines in small oak barrels to add a spicy oak favour doing the fermentation process and limit the levels of oxygenation.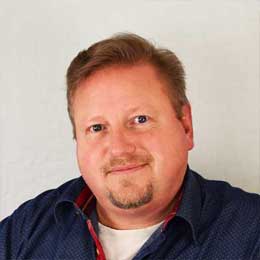 Michael Bredahl
Wine Writer
Michael is an online enthusiast, with a lot of knowledge about online marketing. Traveling around the world to hunt for the perfect wine. Latest on Sicily, where Etna has a huge impact on the taste, which is strong with a bitter aftertaste for the youngest wines, but older wines are fantastic. Drinking wine, and writing about them, are one the passions. Remember to drink responsibly 🙂