If you see any wine label of Madeira wine, you will see the name of the variety anglicized as Bual. The wines are not as sweet as the wines from Malmsey but, are actually sweeter than that of Verdelho or Sercial.
Boal White wines are common in Spain and Portugal where these grapes are used in the similar ways for the fortified wines.
Boal grapes are elliptical and hard. The color of grapes is white and they turn to greenish- yellowish golden when they ripe. They are generally large in size, strongly compressed and are found in dense bunches.
Their flavor is much fuller as compared to Verdelho. They are quite sweet to taste and give good table- grapes.  They are also known as Gual or Bual.
There are many sub- varieties of Bual. The best quality is Bual Cachudo. It is also the commonest and the most popular of all the varieties of Boal.

It was then sold to the passing sailors. The sailos gulped the wine as a preventive measure for scurvy. During the initial period, little quantities of wine were produced.
The amount was only sufficient for the local population a little more than 16, 000. IT was in 1500. By 1600, the population reached 30, 000 and hence, the shortage arrived.
During the late 18th and early 19th centuries, Boal were planted in generous amount in Portugal. Boal that was grown in Madeira was called as Boal Cachudo.
It was used in Madeira wines. Today, it is close to extinction. It grows amazingly on the lower slopes on the southern side of the island, i.e. around Camara de Lobos and also Funchal. Other varieties of Boal or Bual are Boal Bagudo, Boal Espinho, Boal Ratinho and Boal Barreiro.
In the year 1993, the European Union came up with more stringent varieties of wine labeling lawns. It had a provision that any wine must have about 85% of the stated grape. This lead to the decline of "Boal" wines from Madeira.
It took about a hundred years to the wine to age and mature. It was exported and became one of the most sought after drinks. It was known as a true gentleman's drink in the courts of Czars and Kings.
In the 21st century there were some new plantings of Boal. It is also grown for the purpose of winemaking on other volcanic archipelago in the Eastern Atlantic tropics, the Spanish- held Canary Islands that are about 560 km (350 miles) towards the south of Madeira. There, it is called as Gual.
The climate and soil and the climate of Madeira is apt for wine production. Unlike the other common post- phylloxera variety of Madeira grapes, Tinta Negra Mole, Boal vines do not yield or ripen reliably.
The wine produced is fortified. It is cooked slowly in a barrel or many years. This allows the wine to get longevity. This process is known as Madeization.
Characteristics of Boal
Boal white wines are sweet in taste. They are also very acidic. The wine has a great amount of body and texture to it. The wine oozes out amazing flavors of caramel, green apples, molasses and smoke.
The wine is rare and very expensive. It is an amazing white wine variety and is highly recommended.
Food Pairings with Boal
The Boal white wines are sweet in taste, one need to be a bit careful about the food pairing. Boal White Wines taste delicious with fried stuffed peppers (putgochu jeon).
Call your friends on a brunch and serve this delicious dish with Boal white wine. They would absolutely love it.
Trivia
Bukingham Palace has about 25, 000 bottles of wines. The collection features a bottle of Boal from 1815. It is the oldest wine.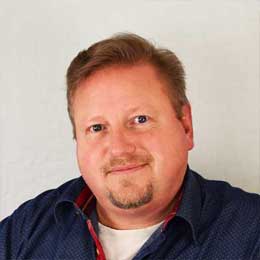 Michael Bredahl
Wine Writer
Michael is an online enthusiast, with a lot of knowledge about online marketing. Traveling around the world to hunt for the perfect wine. Latest on Sicily, where Etna has a huge impact on the taste, which is strong with a bitter aftertaste for the youngest wines, but older wines are fantastic. Drinking wine, and writing about them, are one the passions. Remember to drink responsibly 🙂