Bobal grapes
Perhaps one of the least heard of grape varieties, coming out of Spain is the Bobal variety that is grown around the Utiel-Requena region of Valencia province, Spain.
Despite Bobal is hardly known in the international wine scene the Bobaloccupies around 90% of Utiel-Racquena's vineyards which makes it the 3rd most cultivated vine of Spain.
The Bobal grape has been historically attested to this small region since the 15h century, when records written in Spanish clearly spell out Bobal as being a cultivated grape in the region.
Strangely though, although it has over the centuries been a stable vine, it has never gotten the attention of international winemakers.
However, that scene is transforming rapidly, thanks to efforts by Spanish winemakers and farmers on using modern technologies to showcase the variety as a very high quality red grape, capable of producing very fruity, low alcohol wines.
More and more winemakers are now turning to Bobal to produce varietal wines with characters of chocolate and dried berries.
Characters of Bobal
The Bobal variety grows naturally well in the dry, hot climate of Valencia and as quite known, climate in Spain gets extremely hot and dry during summers.
In Valencia, drought is a major problem that's why Bobal vines are planted far apart to allow for air circulation to sweep through every shoot and berry.
As of 2011, more than 9000 hectares of land was under Bobal cultivation, so that's more than a lot of other famous Spanish varieties like the Gamacha, Carignan or Monastrell.
This immense amount of land puts the grape at the 3rd place in vine cultivation.
Characteristically quite adapted to the extreme climate of Valencia, the grape is weak towards extreme frost that can last up to April or May.
Towards the end of the cold season, temperatures soar to an all time high opening gates to a very dry and hot Valencia.
However, the grape is resistive towards drought and is very high yielding which is a major advantage for farmers in a region of sparse vegetation.
When fully ripe, the grape produces some very fruity content that is also modified according to the fermentation process.
In some wineries of Valencia, winemakers perform a procedure called doble pasta in which the juice obtained from pressing the grapes are left in content with the skins for only about 12 hours, after which they are drained and allowed to ferment with a second batch of grape skin for a longer period of time.
This makes for a very powerful and high alcoholic red wine that is used both for varietal purposes and as well as for blending because of the intensity of color that it adds to existing wines.
The Rosado wines
Owing to Bobal's thick skin, high tannins, high amount of anthocyanin and very high yield, the grape is especially used to produce rose wines or what we original call them the Rosado.
As already described above, the Rosado is essentially the juice of Bobal, fermented with two layers of the same grape's skin for long hours to produce dark red, chewy-fruity wine that has high alcohol content.
These rose wines have become a star recently, thanks to the characteristics and efforts by Rosado producers to popularize the wine.
In Sardinia, the Bobal is used in a different way. Here, the grape is used as the primary ingredient for the Campidano di Terralba wines.
Other regional varieties like Pascale di Cagliari, Greco Nero and Monica are used to blend with Bobal after harvest.
Food pairing
In the glass, Bobal wines possess purple-ruby color with some really fruity aromas of blueberries, blackberries and some flowers.
Being containing notes of ripe fruits with rustic smoky charcoal in it, these wines are extremely delicious with roasted vegetables, cheeses and even desserts.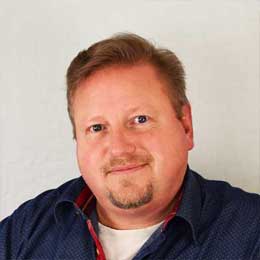 Michael Bredahl
Wine Writer
Michael is an online enthusiast, with a lot of knowledge about online marketing. Traveling around the world to hunt for the perfect wine. Latest on Sicily, where Etna has a huge impact on the taste, which is strong with a bitter aftertaste for the youngest wines, but older wines are fantastic. Drinking wine, and writing about them, are one the passions. Remember to drink responsibly 🙂