Bosco grapes
Bosco grape is one of the most traditional grapes of the region of Liguria, which falls to the northwestern region of Italy.
This wine favours a tropical climate and is often grown around the sea is used for the production of full bodied, rich white wine, which is so full, and so good, that it is often referred to as red grape in the clothing of a white wine.
Bosco is a white wine grape variety, and is often used as a blending component in the local Ligurian wines like the Cinque Terre.
Thanks to its fuller body structure, this wine gives a lot of structure and a body such that the regions white wines, which are quite aromatic and crisp in taste, appear quite rich.
Often the Bosco grape is compared to the other varieties of the region such as Vermentino and Albarola, though this grape is considered better than its peers are.
The Bosco grapes are very good for blends, and adds so much flavour to the blend, that very rarely is this grape vinified into a varietal wine.
History of Bosco Grape
The Bosco grape variant derives its name from the introduction to Cinque Terre which falls to the south east of Liguria, where the name means woodland in the local dialect thanks to the woods around the villa of Marchesi Durrazo of Genoa.
And though this theory is widely believed, there are no documents which support this claim. This grape is also referred to as Madea sometimes, though only around Genoa.
The Bosco grape was described in the year 1833 in the ampelographic bulletins and was considered to be a best fir for plantation to be done in the whole of Liguria.
However, due to the phylloxera, which hit the vine fields, Bosco along with some other local popular varieties like Vermentino and Albarola disappeared hitting the local economy hard.
According to Giacomo Forlini Cappelini who happens to be Liguria's best producers, this grape variant was brought back to life thanks to the efforts of the local priests who re-planted this grape variant using the material obtained through the local Vatican nurseries which were located in the Colli Romani area.
Regions where Bosco Grape Variant is grown
This grape variant is primarily cultivated in the province of La Spezia and Genova which falls to the northwestern part of Italy.
It is also grown in abundance in the areas of Manarola and Riomaggiore, but practically unheard of in any other area of Italy.
Viticulture characteristics of the Bosco grape
The Bosco grape is very vigorous and highly productive making it one of the favourite grape varieties, as this grape displays a great ability to adapt to really difficult environmental conditions.
This grape has an early to mid-budding season and a mid-ripening season, offering a good resistance to pests.
It offers moderate resistance to sour rot and downy mildew, though highly susceptible to Powdery mildew.
This vine is characterized by loosely packed medium to large sized bunches of grapes, having medium large, thick-skinned oval berries.
Characteristics of Bosco Grapes
The variety is growing well along the majestic terraced slopes along the Mediterranean Sea area in Cinque Terre.
Due to the high rate of growth on the steep terrains, working becomes difficult and harvesting needs to be done with the help of hand.
In a study which compared the mono varietal wines made from Bosco at several altitudes (240-430 meters above the sea level), Bosco grapes grown at 430 m had a lower colour intensity and was less tastier for the tasters.
The grapes, which were grown closer to the sea, gave the wines a high sugar content, greater body and a lower acidity level.
As far as clones are concerned, this grape has three clones available- namely CVT 3, CVT 101 and CVT 18. CVT 3 and CVT 101 were cultivated in 2002 and CVT 18 has been commercially available since 2008.
Characteristics of Bosco Wine
Bosco grapes are one of the key components in the production of Sciacchetra sweet wine, which is made using air-dried grapes.
This grape gives the wine its thick, honeyed, dried fig, apricot jam flavour, along with herbal aromas and aromas of Toffee notes and hazelnuts.
Food Pairings with Bosco Wines
Bosco wines go well with clam pasta (linguine allavongole), fresh basil pesto and pan fried snapper with asparagus spears.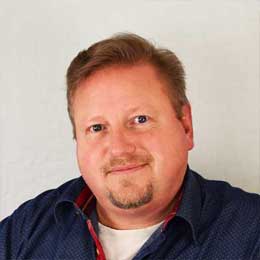 Michael Bredahl
Wine Writer
Michael is an online enthusiast, with a lot of knowledge about online marketing. Traveling around the world to hunt for the perfect wine. Latest on Sicily, where Etna has a huge impact on the taste, which is strong with a bitter aftertaste for the youngest wines, but older wines are fantastic. Drinking wine, and writing about them, are one the passions. Remember to drink responsibly 🙂
No Results Found
The page you requested could not be found. Try refining your search, or use the navigation above to locate the post.