Bual grapes
Bual grape is a grape variety which is used in the exclusive production of white Madeira wine.
This grape, whose actual Portuguese name is Boal, produces medium sweet flavoured white wine and is used to refer to the whole bunch grape varieties of Portugal which were planted mostly in the eighteenth and the nineteenth century in a dramatically increasing volume.
The most famous and well recognized of these grapes, which is now referred to as just Bual is Bual de Madeira which is also known as Boal Cachudo or Bual Branco.
This white wine grape was initially widely used in the production of white wine, but is now grossly staring at extinction.
The other forms of this grape variety include Boal Bagudo, Boal Ratinho, Boal Barreiro and Boal Espinho.
Regions where Bual grapes are grown
Bual grapes are typically grown in the regions which lie to the north side around the regions of São Vicente and on the southern side along regions like Campanário and Câmara de Lobos at higher altitudes like 100 m to 300 m.
This grape typically took over the place of Malmsey in many vineyards.Bual grapes are also grown on the volcanic archipelagos in the eastern Atlantic tropics, along with some Spanish owned Canary Islands, which lie 350 miles or 560 kilometers to the south of the region of Madeira.
There, it is typically referred to as Gual. When it comes to newer plantings, there have been very few of them in the twenty first century.
Typically, this grape does not exist anywhere out of Spain and Portugal.
Vines and Viticulture of Bual grapes
Bual vines fail to yield or ripen as easily and reliably as the Tinta Negra Mole grape variety which are the most common and most easily available post phylloxera grape variety of Madeira.
Bual grapes typically are heavy, large and good table grapes having a great taste and a very sweet aroma.
When it comes to its leaves, the vines have a three part leaves which bears a similar look to the grape variety Sercial.
Characteristics of Bual grape wine
Bual grapes produce wine which gives a good experience to those tasting the Madeira wine for the very first time in their life.
The wine produced from this grape typically tastes medium sweet, is very aromatic and appears not too sticky with some level of acidity, with a bit of a complex structure which balances the wine well.
When it comes to the colour, the wine appears light copper coloured, too dark, often giving out an impression of being the darkest of all the available Madeira wines.
This medium bodied early maturing wine appears well rounded and quite rich. This mellow tasting wine, though tastes different for different varieties of grapes, exhibiting different characteristics.
Bual wines which are labeled as Madeira Bual were initially placed second to the Madeira wines when it came to the sweetness of the wine, just below the likes of Madeira Malmsey and above Sercia and Terrantez.
However, with the introduction of the more stringent wine labeling law which was introduced in the year  1993 by the European Union, it was an unsaid rule, rather a mandate that that any varietally labeled wine which puts up the name of a grape on its label, needs to contain at least 85 percent of the grape which is stated.
And this, instead of increasing the areas under the Bual vine plantations, led to a severe decrease in the number of Bual wines which came out of Madeira.
… Grape Text – Part #5 (Aromas and Flavours):
Aromas and Flavours of the Bual grape wine
On the nose this wine gives very intense aromas of burnt sugar/ barley sugar, raisins, nuts and caramel.
On the palate, this wine gives out rich, textured and creamy flavours of dark caramel, coffee, vanilla raisin, butterscotch, burnt sugar, tart apple, crème brûlée, maple syrup, toasted nuts and dried fruits like orange peel, fig and apricots, topped with a generous peppering of spices.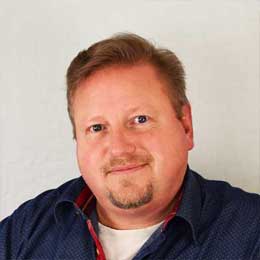 Michael Bredahl
Wine Writer
Michael is an online enthusiast, with a lot of knowledge about online marketing. Traveling around the world to hunt for the perfect wine. Latest on Sicily, where Etna has a huge impact on the taste, which is strong with a bitter aftertaste for the youngest wines, but older wines are fantastic. Drinking wine, and writing about them, are one the passions. Remember to drink responsibly 🙂