Wine with Cabernet Sauvignon grapes
Cabernet Sauvignon is the world's most easily and widely recognized red wine grape variants with a huge fan following.
The grape variant used for producing this delicious wine is cultivated in practically every wine producing country of the world.
Cabernet Sauvignon apparently became internationally famous due to its prominence in Bordeaux wines, where it often gets blended with wine variants like Merlot and Cabernet Franc.
This grape, initially cultivated in France, spread to places across the whole of Europe from where it spread to New World wine makers of the world.
For most of 20th century, Cabernet Sauvignon happened to be world's most widely planted grape variant, before it got surpassed by Merlot variant in the 1990s.
Cabernet Sauvignon is majorly grown in France, Chile, United States, Australia, Italy, South Africa and Argentina.
Cabernet Sauvignon grape variant has over 650000 acres of land under cultivation.
Synonyms of Cabernet Sauvignon
The other names though rarely used, for this wine variant include Bouchet, Bouche, Petit Cabernet, Petit Bouchet, Vidure, Petit Vidureand Sauvignon Rouge
Cabernet Sauvignon Characteristics
The fruity notes associated with Cabernet Sauvignon include black cherry, black currant and blackberry. Apart from this, it also tends to have earthy and vegetable notes like black pepper, tobacco and licorice. It also gives out herbal and floral notes like vanilla and violet.
When Cabernet Sauvignon spends a significant amount of time (say around 9-18 months) in the barrel, while winemakers try to age it, it also tends to gain notes of French oak, sometimes American and in some cases Hungarian oak. Tannin and acidity levels are medium in this wine with alcohol content ranging from 13.5 percent to 15.5 percent.
As far as blending is concerned, Cabernet Sauvignon are often branded with Bordeaux wines of France, Supertuscan wines of Italy and Priorat wines of Spain.
Cabernet Sauvignon Taste
Cabernet Sauvignon is grown across the world over a range and regions and climates. As a result of this, it tends to have a varied flavour.
Cabernet Sauvignon is a full bodied red wine having dark fruit flavors with and savory taste of black pepper or bell pepper.
There are two different styles of making Cabernet Sauvignon and these completely depend on the area where they are made:
1. Bordeaux and Old World style
It is extremely rare to find a bottle of 100% Cabernet Sauvignon from the old world, because old world winemakers were masters at their art of winemaking and they frequently indulged in blending various varietals together.
That being said, Cabernet Sauvignon from Bordeaux region tastes more of like the herbal or floral flavors of violets, graphite, and tobacco rather than the fruit.
The smell of Cabernet Sauvignon from Bordeaux region will often drop hints of licorice and black cherries along with their earthiness.
Despite the natural full bodied traits in Cabernet Sauvignon, Bordeaux region wines are masters when it comes to subtlety.
These wines tend to have a light taste but have a strong tannin and acidity presence, which kind of leaves a lasting impression on the tongue.
2. California and the New World style
Cabernet Sauvignon wines from New World countries often taste much fruitier and crisper than their Old World counterparts.
They tend to give the fragrance and flavours of Black Cherry, Black Pepper and Licoricewrapped together with a hint of Vanillaflavour.
Compared to the Bordeaux wines, the new world style wines tend to have a less of tannin, less of acidity and more of alcohol upwards from 13.5 percent to 15.5 percent.
Food Pairing with Cabernet Sauvignon
Cabernet Sauvignon wine is one of the most complex and well layered wines.
It has a savoury and a high tannin character which leads to it being compared with something like a tobacco or black pepper.
Because of these traits, Cabernet Sauvignon really goes well with foods which are either high in fat content, or which have umami flavours imbibed in them.
These wines go great with French and American cuisines.
It tastes best when had with lamb, beef or smoked meats due to its fruity flavours.
This wine also goes well with mushrooms and cheeses like aged cheddar or hard cheeses like Pecorino.
However, Cabernet Sauvignons do not pair well with spicy foods, since these wines have a high alcohol content and the hotness levels of the capsaicin, present in spices tend to enhance the alcohol flavourin the wines making it taste bitter.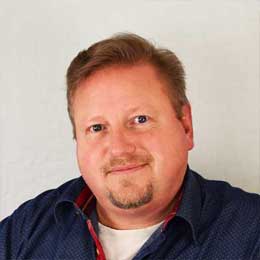 Michael Bredahl
Wine Writer
Michael is an online enthusiast, with a lot of knowledge about online marketing. Traveling around the world to hunt for the perfect wine. Latest on Sicily, where Etna has a huge impact on the taste, which is strong with a bitter aftertaste for the youngest wines, but older wines are fantastic. Drinking wine, and writing about them, are one the passions. Remember to drink responsibly 🙂