Calabrese Grapes
The Calabrese is one of the 12 local grape varieties grown in the Calabria region of southern Italy, that is a sub-region of the Campania province (expressed as Calabrian districts).
Most production of this region are red wines, that accounts to around 90% of the region's income and is done by several red and black grapes, most notably the Gaglioppo grape, that is a red grape variety. The Calabrese grape is also used here.
The Calabria region is one of the least industrialized regions of Italy, with per capita income here being less than half of the total national income of Italy.
Although not very wealthy, it is at the same time not an undeveloped region, and the region takes pride in its wine productions.
Most wines here are locally produced and consumed with most dominant and popular Italian grapes being grown in the northern regions like Piedmont, Veneto and Tuscany.
Grape production in Calabria has, however, declined in the last five decades following the great war that led to immense losses to civilian Italian property and population.
The due result, was a number of Italian families from this region permanently immigrating to the US in the 1950s where they started growing and establishing their vine businesses on American soil.
Historically, the Calabrese grape is an ancient variety, although not much is known in detail about it, except that it was introduced by the Greeks (we discuss that in detail below).
Calabrese is also, one of the very few black grape varieties that produces strong fruity flavours and dark coloured wines.
In this section, we discuss some important facts about this grape variety; its origins and viticulture and how it pairs up with some important Italian cuisine.
Origins of Calabrese
Historically, the Calabrese has very few records existing that could give some idea of where and when it originated.
However, direct linkage to the Sangiovese grapes done through DNA mapping pretty much suggests that these are ancient grapes.
Calabrese is the parent grape of Sangiovese, the latter's existence being as old as Roman times.
Calabrian wines, produced from these grapes share equal vintage. Earliest evidences of cultivation go back to the ancient Greeks.
Milo of Croton, was from this region and his legend states that he had a daily intake of 10 litres of Calabrian wine each day.
In the coming decades, famous Roman travellers and personalities like Pliny the Elder noted Calabrian wines of their excellent quality and taste.
So, whatever be the origins of Calabrese, these remain an ancient variety in the Italian arsenal of vines.
In the 19th century, the grape suffered the phylloxera epidemic, although it survived because of the epidemic's impact being concentrated more on the northern vine regions and France.
Mostly used as a blending grape with other wines, in recent decades, its production has gone uphill to produce varietal wines as well.
Viticulture
Calabrese grapes are a black variety. High in tannins and medium acidic, they bud fairly easily and early.
A lot of its characteristics have been compared to the Syrah variety because of the similar conditions they grow in.
Southern Italy is a dry, warm region with temperatures in Sicily going as high as 40C during peak summers, so Calabrese grapes cannot really be grown in cold regions like Piedmont and Veneto.
Maceration periods for Calabrese grapes are usually long and fermentation in oak barrels is a popular practice among Calabrian winemakers.
This process leads to dense, dark wines and juicy, plum flavours with notes of chocolates and dark raspberries.
Complementary pairing up
Calabrese wines are thus a mix of chocolate, dark-fruit flavours.
Packed with jammy finesse and taste, these go very well across a wide range of Italian dishes.
Spice it up with an Italian salad to get a sweet-bitter tinge to the whole thing or use it in cooking by spreading a glassful of Calabrian wine to make wine gravy for your dessert.
Also works best with Sicilian food that is somewhat spicier than the mainstream Italian food.
Charcoal grilled vegetables accompanied by a risotto with Calabrian wine should make a perfect platter.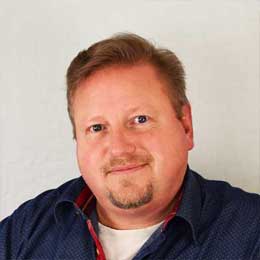 No Results Found
The page you requested could not be found. Try refining your search, or use the navigation above to locate the post.