Carignan grapes
Carignan is another popular, and widely known, grape of the arsenal belonging to the Spanish red grapes.
It is a relatively old grape variety, with earliest evidences pointing out to its Phoenician origins when the trading community might have brought it around 9th century BC to the island of Sardinia from where it came into with Romans, who in turn could have spread the variety westward into Spain, where they've been existing ever since.
Today, the grape is prominently grown in southern France around Marseille where it is a popular commodity for winemakers.
Some 90,000 hectares of vineyards alone grow Carignan grape although it's are under cultivation has drastically reduced since the 1980s when the French government passed out certain schemes and policies designed to woo winemakers on giving up some of their vine lands in return for cash benefits.
The grape, that is late ripening and sensitive towards viticulture hazards, produces high tannin and high alcohol wines that are mostly used for blending purposes provided its extreme characteristics.
Origins of Carignan
Carignan is an ancient variety. Several ampelographers have proved its vintage origins through several evidences found around the Mediterranean, especially in Sardinia that suggest the grape was brought by Phoenician traders around 9th century BC.
The Romans, during their period of expansion came in contact with the grape whereby it spread westwards into the eastern edges of the Iberian Peninsula.
The grape remained in Spain for a pretty long time when the crown of Aragon, considered one of the major factions in Spain, contributed to the expansion of the Spanish Empire that then controlled Sardinia, southern Italy and parts of Greece.
It was a vast kingdom and a major power in medieval Europe that also contributed to Carignan's popularity as we see today.
However, several ampelographers point out to a more Spanish origin. The grape is likely to have originated in Zaragoza province of Aragon where it is still grown today around the Carinena town (through which it derives its name).
Its Spanish origins are due to the fact that Spain alone has several synonyms for the grape that act as testaments to its long history.
The grape met locals of southern Italy and Sardinia during Aragonite reign, when it stretched all the way to the Aegean Sea and then spread to France in the 1800s.
Spain and France have ever since produced more than half of the world wine of Carignan.
Viticulture and winemaking
Carignan is a late ripening, late harvesting grape. It is a vigorous vine with very high yield quantities, producing over 10 tons per acre of grape juice in a good harvest.
It has been described as hardly achieving full ripeness unless grown in very hot soils of the Mediterranean and California.
Carignan vines are very compact and clustered, that is they pose problems during the harvesting season.
Most winemakers prefer manual work while picking however it is an expensive and time-consuming job that can even lead to damage and unexpected loss.
Mechanical harvesters till now have more or less failed because of the vine's compact structure.
In winemaking, the grape is often used as a blending agent to give colour and acid to the otherwise neutral wines of the white grapes.
In France, Syrah and Grenache are its natural wine partners, both mixing to produce some of the best unique wines of France.
Due to its high acid content and tannins, it is rarely used to produce varietal wines although winemakers have experimented with modifying maceration periods and fermentation in oak barrels to add flavour, neutralize some of the acid and give notes of white peppers and oak to the final produce.
Pairing up
Most Carignan wines are blended wines, with dominant varieties like Grenache and Cabernet Sauvignon playing a great part in the blending process.
Most blended wines can range from being fruity to highly alcoholic, strong flavoured.
Carignan wines can thus go best with Spanish tortillas or French desserts or even pastas and risottos.
Pairs up equally well with spicy dishes.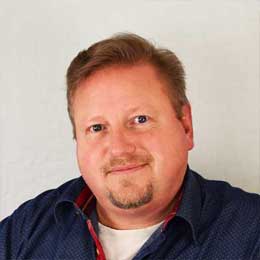 No Results Found
The page you requested could not be found. Try refining your search, or use the navigation above to locate the post.