Carnelian Grapes
Carnelian grape variety is a red wine grape which comes with a black skin and which was created by the University of California in the year 1970.
And despite the fact that this grape was made in the United States, its heritage and its origin is completely European.
This grape variety is related to other varieties like the Carignan, the Centurian, the Grenache and the Cabernet Sauvignon.
Origin and History of Carnelian Grape
Carnelian grape variety was created by Professor Harold Olmo, an American Vine researcher in the seventies.
This grape was created using a cross of Grenache with an existing cross of Carignan and Cabernet Sauvignon. Carnelian grape variant is basically the genetic twin of Centurian.
Carnelian variety was created in an attempt to develop a grape variety which would do well even in hotter climates and which would have characteristics similar to that of Cabernet Sauvignon.
However, the result was not that successful and the wines produced from these grapes were rather light bodies, bland, and did not acquire the required traits of Cabernet Sauvignon. As a result, there are only modest plantings of this grape around the world.
Regions where Carnelian Grape is cultivated
This grape variety was released commercially in the year 1972 and it was planted in the warmest states of the US. In the United States, this grape is grown in hotter states like Texas, Hawaii and California.
This grape variant also reached the Australian shores and it was planted there as a mistake by a few vine nurseries.
Carnelian grape variant was believed to be the Sangiovese and ever since have been grown in the Howard Park of Margaret River.
As soon as the mistake was realized by the Australians, the vines had occupied a significant portion of land. Besides, the results were quite good and hence the Australians decided to persist with it, the scenario of Carnelian is reminiscent of the Carmenere grape variant which was mistakenly planted in the state of Chile with the belief that it was Merlot.
Carnelian is currently cultivated in Western Australian regions of Margaret River' Manjimup, Swan District and Perth Hills.
It is also cultivated in some parts of central Australia. Bowing to the pressure of consumer demand, the original rootstocks of this grape have been re-grafted to Muscat in UAE, where it is used in the production of Moscato style wines.
Overall, the global coverage of this wine stands at less than 100 acres of land or 404 hectares.
404 hectares.
Flavours and Aromas of Carnelian Wine
The Carnelian grape variety produces wines which have a good colour and a scent that is extremely rustic.
The aroma of this wine reminds one of the earth flavours and the mountain herbs.
This wine when closely monitored for management of its yields, tends to give a deep sense of the flavour.
And this wine requires close monitoring, for the sake of its tendency to over crop, which tends to reduce its aromas and flavours.
Carnelian wine is quite well balanced when it comes to flavours and it gives out the flavours of intense chocolate and dark berry fruits like the blackberries and the blueberries.
This wine has an excellent character and a texture and firm tannins with low acidity level.
Overall, the wine appears well balanced in terms of flavours and aromas, having an amazing character which would be loved by those, who love full bodied wines.
Food Pairings of Carnelian wine
Due to the soft taste and the fine texture of the wine, this wine can usually be enjoyed for all the occasions.
When it comes to food pairings, this wine really goes well with American and Australian Cuisines.
This wine is a perfect match for some roasted potatoes with barbeque sauce or some French fries.
It also goes well with roasted and fried dishes having a generous sprinkling of onions and mash gravies.
This wine can also be had with spicy foods due to its non-overpowering nature and when it comes to vegetables, it tastes good with grilled vegetables.
When it comes to Italian cuisine, it goes well with pizzas, herbed pastas and Veggies with garlic and rosemary polenta.
When it comes to cheeses, it goes well with cheeses like aged cheddar or hard cheeses like Pecorino.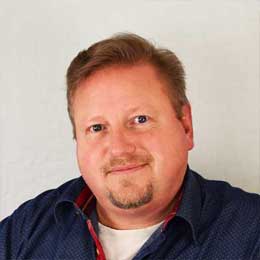 Michael Bredahl
Wine Writer
Michael is an online enthusiast, with a lot of knowledge about online marketing. Traveling around the world to hunt for the perfect wine. Latest on Sicily, where Etna has a huge impact on the taste, which is strong with a bitter aftertaste for the youngest wines, but older wines are fantastic. Drinking wine, and writing about them, are one the passions. Remember to drink responsibly 🙂