Chenin Blanc Grapes
Chenin Blanc is a white vine variety from the French province of Loire.
It is also one of the most popular white varieties sold globally with major production centres being France, South Africa and the new world.
The grape is characterised as having high acidity that is mostly used to produce sparkling white wines as well as dessert wines.
Historically a well-established variety, the Chenin Blanc has its definite origins in 15th century France, although some theorists suggest that it could have originated in the 9th century.
The grape is so called because of the town, it is said to have originated – the Mont Chenin in Touraine.
It is not one of the most sought after white varieties in all of France and is a popular global variety.
In the cellar department, the Chenin Blanc is used to produce sparkling or neutral wines depending on the terroir or the vintage value.
Different fermentation and fermentation processes exist that can lead to several flavours and characteristics.
History of Chenin Blanc
Chenin Blanc indeed has an old history behind it. French ampelographers Pierre Galet suggests a 9th century origin of Chenin Blanc that travelled all the way to Touraine till the 15th century.
One of the reasons behind his postulates is the record of Charles the Bald, who in 845, seem to have described the grape is two royal land grants.
Those very same records still exist preserved in the Abbey of Glanfeuil.
In 1496, several grape varieties were brought in from the Burgundy regions of Beaune, Arbis and Orleans by one Thomas Bohier, who seems to be a prominent winemaker in the region of Touraine at that tie and purchased land around Chenonceauxon 3 January, 1496.
A variety called Plant d'Anjou was planted on the newly purchased vineyard near Mont Chenin by Lord of Chateau de Chenonceaux and his brother in law, Denis Briconnet between 1520 to 1535.
This grape eventually started earning the name of Chenin Blanc because of the town it was initially cultivated.
In the next half of the 16th and 17th centuries, the grape travelled to overseas colonies like South Africa, where it was supposedly sent to Jan Van Riebeck in the Cape region of South Africa by the Dutch East India Company.
Ever since, South Africa has been a prominent producer of Chenin Blanc.
Relationship to other varieties
Chenin Blanc's DNA analysis in 1999 showed a marked genetic relationship with Trousseau and Sauvignon Blanc.
It is actually the offspring of these grapes of the Savagnin parent family that gives it a good amount of prestige.
Additional DNA analysis has shown several relationships with other local grape varieties of Hungary and some of eastern Europe like Gouais Blanc that has led to the production of grapes like Balzac Blanc, Meslier-Saint-Francois and Colombard.
In South Africa, Chenin Blanc was crossed with the Italian variety, Trebbiano to produce Weldra and Chenel.
Synonyms
Due to Chenin Blanc's global popularity and several wine regions that grow it, many synonyms and terms have emerged.
Being originally a French grape, names like Franc Blanc, Gros Chenin, PineauGros and Rouchelin are French in their phonology.
Other names like Vaalblaar Stein and Verdurant, Steen and Rouchelein suggest a Germanic touch while some like Agudelo and Agudillo are of Spanish origin.
Viticulture
Loire is characterised by fairly cold as well as warm climate. The soil here is mostly sandy that provides Chenin Blanc the best support for growth.
The grape is an early budding and ripens mid to late year. In warm years, Chenin Blanc gets the potential of producing wines with depth and flavour.
Chenin Blanc's wines depend on the type of soil the grape has been cultivated in.
Generally, heavy clay soils give off botrytis dessert wines while well drained sandy soils give lighter, neutral wines that can be enjoyed with meals and light dinners.
Chenin Blanc is a very susceptible variety of viticulture hazards like mildew, frost and fungal diseases. Some of these can well be managed with pest managements and root stock selections.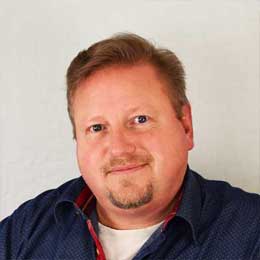 Michael Bredahl
Wine Writer
Michael is an online enthusiast, with a lot of knowledge about online marketing. Traveling around the world to hunt for the perfect wine. Latest on Sicily, where Etna has a huge impact on the taste, which is strong with a bitter aftertaste for the youngest wines, but older wines are fantastic. Drinking wine, and writing about them, are one the passions. Remember to drink responsibly 🙂
No Results Found
The page you requested could not be found. Try refining your search, or use the navigation above to locate the post.