Colorino grapes
Colorino is a red grape variant cultivated in Italy and used in the process of red wine making. This grape is primarily cultivated in the Tuscany region and is known for its deep dark colour and its juicy flavour.
This grape is primarily used for the purpose of colouring in the red blends.
History of Colorino grape
This grape is known in the history for the role it played in Chianti. This wine was used for its affinity.
This grape variant offers extremely good resistance to the rot. The only concern with this grape is that it does not offer the enough fruity flavours and the softening effect as offered by some other varieties.
In the year 1980, this grape created a lot of interest among the Tuscan winemakers for the sake that this grape played a similar role to that of Petite Verdot, which plays the role of a colouring agent in case of Bordeaux blends.
Colorino grape was planted and often used for the purpose of addition of colours and the structure, through the phenolic compounds of the grape's dense skin without the intense aromas that say a Cabernet Sauvignon would add.
Though by the fall of the 21st century, the interest in this grape variant again declined making it fall back to the minor role it played in the Tuscan wines.
Since the ancient times, this grape has grown as a wild vine only to be later cultivated properly.
This grape is deeply rooted to Tuscany and it is recognized by the reddish coloured branches and leaves.
This wine is often used for decades as a companion for the Sangiovese grape in its dried form to give a lot of colour to Chianti.
This grape is also used as a blending partner with varieties like the Merlot or the Syrah.
Regions where Colorino is cultivated
This grape is not only grown in Tuscany, but also in the Umbria central region of Italy.
This grape is the prime grape variant in the DOC wines of Monte Carlo in Tuscany and the Lago di Corbara and Rosso Orvietano in Umbria.
This grape is also cultivated in the region of Monaco.
Viticulture and winemaking of Colorino
Colorino grape variety has a peculiar vine structure. Its leaf is orbitular, occasionally appearing pentagonal with average to small leaf size.
It has three to five lobes with an upper surface which seems slightly crimped and having a pitch dark green colour.
These grapes grow in clusters which are small to medium sized appearing slightly loose in a cone shape.
It has side bunches along with 1 to 2 shoulders. These clusters have berries, which are small to average sized with a dark coloured thick skin almost appearing purplish to deep blackish which looks rich as and how it continues to bloom.
The grapes as such appear spheroidal with a waxy touch. Colorino is often used as a blending partner with other grapes and hence the name of the grape.
This grape is also sometimes used in the process of making a varietal wine.
This grape has medium to low vigour and offers decent resistance to diseases and fungal infections.
This grape gives a decent produce when it comes to the ripening season and not much prone to overgrowth.
Though, it should be noted that this grape variety is not suited to certain types of rootstocks.
When it comes to powdery mildew, the resistance offered by this grape is low.
Characteristics of Colorino wine
The wine produced from colorino grapes offers a great deal of colour and a little flavour. These colours are dark and hence are great blending partners, especially in those wines which lack the colour but offer a lot of flavour.
These grapes are black skinned grapes, offer a great deal of tannicity, but lack the aromas and flavour.
Aromas and Flavours of Colorino Wine
On the nose, this wine appears moderately intense, with flavours of black cherry, plum, smoke, charcoal and a hint of tobacco.
On the palate, this wine offers flavours of sour cherry, black cherry, blackberry, wild berry along with smoke, char, earth and licorice.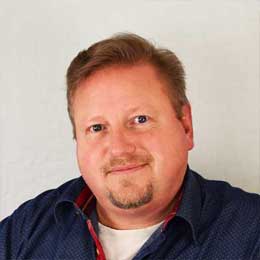 Michael Bredahl
Wine Writer
Michael is an online enthusiast, with a lot of knowledge about online marketing. Traveling around the world to hunt for the perfect wine. Latest on Sicily, where Etna has a huge impact on the taste, which is strong with a bitter aftertaste for the youngest wines, but older wines are fantastic. Drinking wine, and writing about them, are one the passions. Remember to drink responsibly 🙂