Complexa grapes
Complexa is a black grape variety which is used in the process of red wine making. This grape, one of the most widely known grapes of Portugal, is cultivated mainly in the Madeira region and is used exclusively for making the famous Madeira wine.
The Complexa grapes are most often used in blends and quite rarely will one find a varietal wine made out of it.
Origin and Parentage of Complexa grape
Complexa grape is not a naturally occurring grape, but a hybrid variant which is made by cross breeding different varieties of grapes.
This grape got introduced to the world thanks to the Portugal viticulturist Jose Leao Ferreira de Almedia who developed Complexa grape as an alternative to Tinta Negra (Negramoll) at the Estacao Agronomica National in the Oeiras city which falls near Lisboa in Portugal in the year 1960.
This grape made from the cross of Tintinha and Castelao, which was further crossed with Muscat of Hamburg to form the Complexa grape got introduced to the Madeira region in the year 1970.
Viticultural characteristics of Complexa grapes
Complexa grape has a moderate vigour, having a late ripening season, giving out medium to high yields.
This grape having round black berries grow in medium sized bunches with small amount of red coloured berries which possess low levels of antocyanins in the skin.
This grape variety is quite adaptable and can grow in any environment, though it is quite susceptible to phompsis.
Complexa wine regions
Complexa wine is essentially a grape variety grown only in Portugal. This grape occupies around 33 hectares of land (82 acres) in the Madeira region of Portugal according to the 2010 data, mainly on the southern side of the island around the area of Calheta and on the northern side of Sao Jorge.
However, due to the soaring popularity of this obscure grape in the recent years, the plantation area is on the rise with the grape establishing its presence in the municipality of Santana.
Characteristics of Complexa Grapes
Although Complexa grape is not really a very popular grape variety, this variant is known by many synonyms which includes Complexa Vynuoges, Complexa Struguri, Complexa Vinogas,Complexa Nho, Winogrona Complexa, Grode Complexa, Complexa bobul, Complexa Druiven, Complex bob˙l, Complexa Grozdje, Complexa Uva, Complexa Anggur, Complexa Vindruvor, Cpages complexa, Complexa Rams,Complexa Drue , Complexa Trauben, Complexa Uvas and Complexa Druer.
The complexa grape, known for known for the rich colour it exhibits and its minimal tannin content is a wine grape which is used in making the Madeira wine.
Madeira wine is a fortified wine of Portugal which is extremely famous around the world. This grape variety is often used along with the Tinta Negra Mole variety offering resistance to harsh weather and several vine diseases.
And this practice of using Complexa along with other varieties started during the phylloxera epidemic, where the majority of the grape varieties got affected by the Bordeaux mixture fungicide which apparently was nothing but a sulphur based chemical causing the winemakers to switch to other grape varieties which exhibited tolerance to this epidemic.
The production of Complexa grape was high and it was a popular variety when it was used in Madeira wine.
However, when the government introduced a ban of hybrid grapes into the Madeira wine in the year 1979, the production of Complexa wine suddenly went into a decline as these grapes were not famous as fortified wines and were used only as blends.
Characteristics of Complexa Wines
Complexa grapes produce wines which are table wines having moderate alcohol content, which are fresh and have a light colour; and this despite the fact that the Complexa berries have a bright red coloured flesh.
This wine, which is not suited to ageing, appears a little paler than the varietal wine Tinta Negra (Negramoll) having a slightly higher alcohol content but less astringent when it comes to the taste.
Complexa wines are sometimes used in the production of fortified wines, but due to the high alcohol content, this wine tastes better in a blend than what it tastes solo.
When it comes to the acidity levels, the Complexa wines have acidity higher than that of Tinta Negra and appear more elegant.
Food Pairing with Complexa Wine
Complexa wine pairs really well with many foods and cuisines like Spanish which includes roasted vegetables, grilled vegetables with roasted tomatoes and onion.
This wine also goes well with Italian dishes like the lasagna, pizza and tomato sauce based dishes.
When this wine is with American cuisines, it tastes quite different to the Italian wines and it can be said that this wine is a perfect companion to the otherwise fatty American foods.
This wine also goes well with Mexican dishes like nachos, tacos, vegetable burritos and chilerellenos. When it comes to the French food, this wine tends to give a very layered and a complex structure and pairs well with it.
Complexa wine due to its high alcohol content may not be liked by all with respect to the spicy foods, since the hotness levels of the capsaicin; present in spices tend to get enhanced due to the alcohol making the wine taste bitter.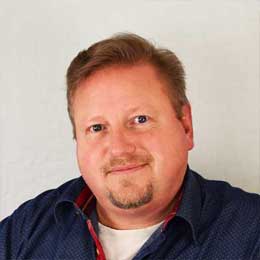 Michael Bredahl
Wine Writer
Michael is an online enthusiast, with a lot of knowledge about online marketing. Traveling around the world to hunt for the perfect wine. Latest on Sicily, where Etna has a huge impact on the taste, which is strong with a bitter aftertaste for the youngest wines, but older wines are fantastic. Drinking wine, and writing about them, are one the passions. Remember to drink responsibly 🙂