Wines with Corvina grapes
Corvina is a red grape variety indigenous to the Italian peninsula. Sometimes referred as Corvina Veronese or Cruina, these are mainly grown in the Veneto region of northeast Italy. It is also produced in Valpolicella and Bardolino that adjoin Veneto.
Since this is a red grape variety, its flavours range from fruity to a mixture of sweet-almond tinge. Corvina grapes are also used in a lot of blends, notable wines like Bardolino and Valpolicella that have a range of grape blends from Rondinella, Rossiglona and Molinara.
Recent research has actually shown Corvina to be a relative of many other grape varieties notable the Rondinella grape, that is another red grape variety indigenous to Italy.
Origins and history
Corvina grapes are an ancient variety, with a history as volatile as it has been for the Veneto region itself.
This region has seen countless regime changes and organised invasions in the past. Once controlled by the Greeks, the region got overrun by the Romans during its expanding era till the onset of the middle ages when countless barbaric and gothic tribes settled here.
The Habsburg era saw countless exchange of governments with Austria in the north, Italian kingdoms to the south, of course the Venetian republic and major incursion by Ottoman Turks from the Balkans during their zenith.
Corvina grape wines have thus seen a lot of modifications and changes that are reflected in the current era.
First noted by Cassiodoro, magistrate to the Visigoth leader Theodorus, he described the wine made from this grape as 'sweet'. Historians suggest that the wine that Cassiodoro drank was most probably an earlier version of Amarone and Recioto that are still produced in this region.
Valpolicella itself is a combination of ancient Greek and Latin meaning 'wine from cellars'.
The grape continued to flourish and gained much popularity with the help of adjoining centre of trade of Europe – Venice where it spread to rest of Italy and some parts of Mediterranean, until the Phylloxera epidemic struck.
In the 19th century, this epidemic destroyed almost all of Italian vineyards and some grapes even faced extinction.
Corvina faced a lot of threat during this time and it was only through chance that some survived.
Post end of the epidemic saw gradual development in its production process, specifically in the 1950s when Corvina wines like Rocioto and Amarone saw movements to popularise them.
Viticulture and winemaking
Corvina verity ripens fairly late compared to some other grapes of this region, however, proper ripening results in quality wine produce.
Its thick skin ensures the grapes are capable enough of air-drying that is vital for the tannin content.
During the growth cycle, budding is difficult that is almost covered up by a practice called the pergola that allows a long cane to develop more buds.
After picking, the grapes are spread and allowed to dry where they develop phenols and sugars as well as a concentrated flavour; most Corvina wines employ this method.
Some winemakers have also been able to experiment with their maceration and fermentation process by making use of barrel-aging process where the wine is allowed to ferment for a long period in oak barrels.
They result in wines that have a characteristic tinge of the wood they were fermented in along with the main fruity flavour of the beverage.
Long maceration periods are also a nice way to extract more colour and give a more intense, fruitier look to the wine.
Complimentary foods
Like most other red grape varieties, the Corvina is a sweet and an alcoholic variety.
Most wines produced by this grape are a mix of fruit and strong flavoured blends that can be used well in cooking and as a complimentary beverage with mainstream Italian dishes.
Grab a Risotto and a glassful of Armone wine and you have a perfect lunch with friends and family.
Use it for some cooking to make desserts that have that certain 'wine flavour in them'.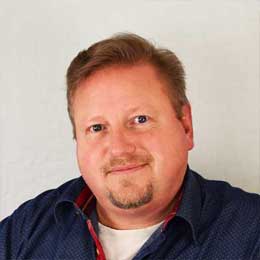 Michael Bredahl
Wine Writer
Michael is an online enthusiast, with a lot of knowledge about online marketing. Traveling around the world to hunt for the perfect wine. Latest on Sicily, where Etna has a huge impact on the taste, which is strong with a bitter aftertaste for the youngest wines, but older wines are fantastic. Drinking wine, and writing about them, are one the passions. Remember to drink responsibly 🙂