Dornfelder grapes
Dornfelder is a variety of red grapes that are used to prepare red wine. They are typically dark- skinned grapes that have a German origin.
It is known for its intense and deep color, acidity, aging properties and oak flavors. It was originally developed as a blend for pale wines.
It is preferred over many German wines because of its amazing qualities. Its qualities give Dornfelder, an edge over the grapes that are grown in that region.
The blend of rick oak flavor with a hint of plum, cherry or blackberry flavor is something that a wine lover goes gaga over. The sweetness adds on to it.
This German classic red wine has been and is still in great demand. It is crowned as the 2nd most widely grown variety of red wine grape in Germany.
Origin of Dornfelder
The origin of Dornfelder dates back to 1956. In 1956, Donfelder was grown by August Herold, a German grape breeder in the Weinsberg Research Center in Baden- Wurttemberg.
This grape variety is a cross between Helfensteiner and Heroldrebe. The variety was named after Immanuel August Ludwig Dornfeld, one of the founders of viticulture at Weinsberg during the 19th century.
The basic purpose behind creating this crossing was to create a blend that could enhance the color of the German pale red wine.
At first, Dornfelder couldn't manage to grab the attention and love of the masses. During 1970s, the grape was planted only in 250 acres (100 hectares) of land. In 1980, it got an official approval for German wine production and as they say, the rest was history.
The land area where Dornfelder was plated almost doubled and reaching 20th century, Dornfelder was proudly sitting inside the hearts of the wine lovers.
Today, Dornfelder is spread across 8000 hectares of land. It covers about 8% of the total vineyard of Germany.
Wine Regions of Dornfelder
The major wine regions where Dornfelder grows are Pfalz and Rheinhessen.
Apart from them, the other wine regions that produce Dornfelder are Switzerland, where it is planted in the cantons of Zurich and Schwyz, England, Czech Republic, California (Sta. Rita Hills AVA and Lodi), New York (Finger Lakes AVA), Virginia, Pennsylvania, Japan (Hokkaido) and in Brazil's Rio Grande do Sul region.
Characteristics of Dornfelder
The reason, this variety was fabricated and the major character of the wine produced by Dornfelder is the intense and deep color of the red wine.
The wine has a soft and a rich velvety texture. It gives a rich mouth feel. The wine has a little acidity.
The oak notes of Dornfelder are its hallmark. The little floral notes also add to it.
The wine also carries a little sweetness to it. Dornfelder wines range between medium dry to completely dry.
There are basically two kinds of Dornfelder wines:
·Wines that carry a hint of fruitiness and fruity aromas of cherries, elderberry and boysenberry. These wines are not allowed to age and consumed early to maintain their fruitiness.
·
The wines that are having little or no fruitiness. These wines are ripened in wooden barrels. This enhances the tannin and structure of the wine.
In this article, previously, I have mentioned that Dornfelder has an edge over other German wines. So, what are those special characters that add on to its demand and value? Let's find out…
Apart from having the characters to die for, Dornfelder is very easy to cultivate. This makes it an instant favorite with the wine cultivators.
Another fine character of this thick and dark skinned grape is that it has a way better resistance to rot than any other grape variety.
It also has higher natural levels of alcohol than most of the wines. It is also a very high yielding variety of wine.
It yields about 120 hectoliter per hectare, which is quite a desirable figure.
All these qualities attached to this wine grape variety make it the top notch wine, both for the users as well as growers.
Not only in Germany, has the wine garnered a huge amount of appreciation internationally.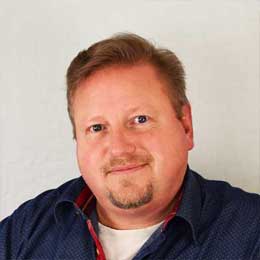 Michael Bredahl
Wine Writer
Michael is an online enthusiast, with a lot of knowledge about online marketing. Traveling around the world to hunt for the perfect wine. Latest on Sicily, where Etna has a huge impact on the taste, which is strong with a bitter aftertaste for the youngest wines, but older wines are fantastic. Drinking wine, and writing about them, are one the passions. Remember to drink responsibly 🙂