Duras is a traditional French red grape variety, grown around the area of River Tarn.
Situated northeast of Toulouse, it naturally grows in the mild climate valleys of the region, the cold air coming from the mountain ranges that make up the natural borders between France in the north and Spain in the south.
Not to be confused with the Cotes de Duras and Durasa of Piedmont, the grape variety is actually the parent of Tressot variety.
There might have been a time when Duras grapes were grown side-by-side Cotes de Duras, but not anymore since economically, their production has seen a continuous declining trend in recent years.
Here, we discuss on some of the important facts of this red grape – its origins, history and viticulture.
Mostly used as a blending variety, some of the important wines that contain its content are also shared as also its complementary foods.
Origins of Duras
The Duras is now grown only in the Gaillac region of southwest. Not much is really known of this region but has seen continuous habitations since a long time.
The grape itself was brought by Romans during their expansionary period and can be seen fully grown on the hillsides of several plateaus and mounds that line up the Gaillac countryside.
However, not much information exist other than its association with the Romans.
DNA fingerprinting has proven the grape to be the parent of the Trousseau variety that is grown in Burgundy but is now being reported as an extinct variety.
Small plantations do exist around the Chablis district of Burgundy and are a cross between Duras and Petit Verdot.
Viticulture
Duras grapes have been reported to occupy only 2400 acres (1000 hectares) of Tarn landscape. Some vineyards can also be found in neighboring Avery on region.
Gaillac region along the Tarn River is sandy with traces of sandstone, so Duras prefers such soil types for normal growth.
Climatically, Gaillac is mild, being near the Alps to the east and mountains to its southwest. Like most other French grape varieties, Duras prefers only normal irrigation to develop its high tannin and peppery flavor.
Over-irrigation can lead to a watery content with low acids and thin tannin while a lesser than required water can lead to low quality yields and undeveloped buds.
The grape is very vulnerable to pests and diseases. It nearly disappeared after phylloxera plague in the 19th century and remained so till at least the 1960s and 1970s when some winemakers made an effort to revive the variety.
By 1962, only a handful of hectares were Duras. The 1980s and 1990s saw groups of winemakers clearing lands to plant Duras seeds and were considerably successful. By 2009, some 1000 hectares were reported to be of Duras grapes.
Characteristically, the Duras vines have long lateral lobes that produce wines similar to the Shiraz wines and deep reds.
However, confusion need not be made between the two as both are a totally different variety.
Several wines and blends are made of Duras grapes. Causse Marines Gaiilac Peyrouzelles is one popular Duras winery that makes wines from these grapes.
Rasdu 2008 is one popular Vin de Table. The Jura wines too make up for the Duras vacuum, with its light red tinge and mild flavor like the Michel Gahier Grand Vegers or the Philippe Bornard Le Ginglet.
Complementary foods
Duras wines are deep red in color and have a peppery flavor. Blended with other wines, they can become fruity mixed with strong, tangy flavours.
Considering that, these wines will go best with mild French and Toulouse cuisines.
Mix it up with some salads or sautéing to give a nice peppery, fruity sauce to garnish a French cake.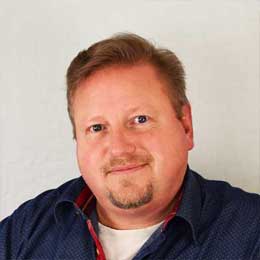 Michael Bredahl
Wine Writer
Michael is an online enthusiast, with a lot of knowledge about online marketing. Traveling around the world to hunt for the perfect wine. Latest on Sicily, where Etna has a huge impact on the taste, which is strong with a bitter aftertaste for the youngest wines, but older wines are fantastic. Drinking wine, and writing about them, are one the passions. Remember to drink responsibly 🙂
No Results Found
The page you requested could not be found. Try refining your search, or use the navigation above to locate the post.