Dureza grapes
The Dureza grapes are an indigenous French grape variety. With very little information regarding its origins, its plantations can be found in some districts of the Rhone-Alpes region that borders Italian Alps to the east.
Being a mountainous, breezy and cold region, the grape had its plantations in abundance until the phylloxera crisis struck.
After the attack, Dureza plantations were almost extinct and now are not grown anymore and are not recognized in the list of Appelationd'Origine controlee.
Most critics point out that this could have been an ancient variety, like most other French grapes, but specific records and evidences have not been found for its historical support.
What we do know, is that Dureza is a parent to some of the most popular vine varieties in France today, something that we discuss in detail below.
We also share its viticulture, characteristics and what foods suit the best with it.
Origins and history
No historical records and evidences have yet been found for the Dureza grapes; this should come out to be strange for a few readers from the Burgundy region that is the only northern adjacent province, has some of the most historical vine varieties that are still grown in French vineyards and sold worldwide.
Although unusual, Dureza has yet to find their exact historical beginnings.
However, some of its origins have been pointed out by several geneticists and historians. In 1998, geneticists at the University of California and Institute Nationale de la Recherche Agronomique found Dureza to be the father grape of the internationally sold variety, Shiraz or Syrah as it is popularly known.
Its mother was found to be the Mondeuse Blanche variety.
This research was groundbreaking because it debunked the notion that Syrah was introduced to France most likely by the Persians or Egyptians. Sicily was also ruled since Syrah was established to be a purely French variety. Further DNA pointed out to Syrah's origins was most likely the northern Isere region.
There are also some Italian grapes, like Lagrein and Teroldego that are under indirect relation, providing more than enough evidences that Syrah, being an old variety has an even older parent grape, which is Dureza.
Viticulture
Dureza grows in this region naturally. Being a high yield, robust variety, it is known as a vigorous vine that ripens fairly late in the season.
Linguists Jacques Andre and Louis Levadoux have noted the synonyms Serene or Serine to be linked to Latin Serus, meaning 'late'.
Since it is a parent of Syrah, the same viticulture traits are shared between the two.
The regions where these two grow are also adjacent – the Ardeche region comes under the Rhone-Alpes region. Durezas are medium tannin and medium acidic.
Being red in colour, they produce crimson wines that taste fruity with notes of black olives and peppers.
It is also said that 'Syrah likes a view'. Similarly, Durezas grow and require direct sunlight and water, found in hillsides facing the sun.
As usual, the irrigation and several tweaks need to be cared for since an over-irrigation leads to a herbaceous, flavor less yield while a lack of irrigation can lead to extremely acidic and thick produce.
Durexas are also prone to pests and fungi and are not very cold resistant too. Care thus needs to be observed. However, just like the red grapes of its family, it is also flexible and adapts to a broad range of hot to mild climates.
Oxidizes very easily, adding to the sugar content. Management thus needs to be observed.
Complementary foods
Dureza wines are fruity with tinges of spices and peppers. Pair it up with a dish of Herbes de Provence, a popular salad profile that is only green leafy stuff.
Put your vegetables to a mild roast and serve it with a glassful of Dureza wine. Soft cheeses taste extremely well, so slice up a small piece of Abbaye de Balloc and eat it as a snack with a glass of Dureza.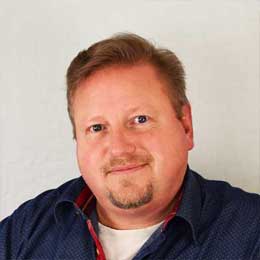 Michael Bredahl
Wine Writer
Michael is an online enthusiast, with a lot of knowledge about online marketing. Traveling around the world to hunt for the perfect wine. Latest on Sicily, where Etna has a huge impact on the taste, which is strong with a bitter aftertaste for the youngest wines, but older wines are fantastic. Drinking wine, and writing about them, are one the passions. Remember to drink responsibly 🙂