Fer grapes
Fer Servadou is a beautiful dark skinned black variety coming from southwest France, in what is not in and around Marcillac AOC.
It's characterised through its rustic red production that is medium bodied and tastes strongly to the tongue with firm tannins.
Being not a very popular wine either, it is however a local delicacy in the Marsillac region. Several DNA analyses have revealed some hidden relationship with the Carmenere family, although more might be needed to fully prove this claim.
Historically an old variety, its exact origins remain debated among those who believe it's an indigenous variety versus those who believe a possible Spanish connection. More in-depth history of Fer has been described here.
Importance of southwest France in wine industry
France has long been a wine producing country. Its ancient traditions of wine making go back several millennia; that in consideration that it's older than even the Roman advent and influence of winemaking in France.
The Gauls were well known throughout the region by producing rustic Celtic wines that were supplied to almost all of Gaul, Iberia and even Greek colonies like Marseille that has been described as being a consumer of Gallic wines.
Southwest France, in general, is an extremely rich region when it comes to grape varieties. In fact, once inside this area and everyone notices how exquisite this region is when it comes to winemaking.
This is the same area where rare varieties like the Fer are grown. Sadly, southwest France is also one of the most ignored regions when it comes to wines, making it one of the most consistently overlook regions.
Here, it's more common to find fine examples of Burgundy and Champagnes coming all the way from Burgundy and Rhone than most parts of France and yet, excepting only some outposts like Cahors and Madiran, rest of the region still remains a very overlooked place, that too when the southwest produces some of the finest quality grapes, although very limited in quantity and very rare to find in the rest of the parts of the world.
From that consideration, Fer truly sits well with the conditions of southwest France. It's very limitedly produced and rare to find, but produces some of the finest wines.
History of Fer
One of the prime reasons why the southwest never went into forming a reputation of its own was its comparatively remote and isolated nature.
This region is also one of the most sparsely populated of France, since most population and industries lay around Paris and provinces bordering France's northern neighbours.
Southwest France has always remained a very laid-back region, mostly remaining neutral towards what is happening around. Provinces like Brittany are even more isolated.
Considering this, the farmers of this region, because of the lack of a major industrial-urban centre, struggled to ship their wines, since the nearest market point was Bordeaux.
So, although the southwest produced some of the finest grapes, their supply had to send all the way to Bordeaux.
This proved challenging for most wine cultivators since Bordeaux already as a bustling vine growing region and farmers here were in constant competition with those of Bordeaux and Burgundy. The result was the sidelining of southwestern varieties.
Fer's traditional history remains very vague and mostly unknown. Ampelographers suggest it having an indigenous origin, while many believe that it has had a Spanish connection when pilgrims who used to travel to Spain and then back, laid the seeds of Fer's vineyards.
It was in the 1880s that most of Fer's popularity rose when coal mines started attracting miners in Marcillac.
Their families in search for additional income and for local, home use started growing Fer that also increased its cultivated area over the years.
Marcillac was subsequently given a full AOC status in 1990 after those wines shut in 1962.
Characteristics of Fer
Only some 180 acres are devoted to Fer. Being derived from Ferrum, meaning iron, Fer produces rather some very rustic fruity flavours.
The wines are mostly dark purple coloured with flavours of blackberries, cherry fruits and some notes of smoke and a tangy, leathery hint; very deep and complex.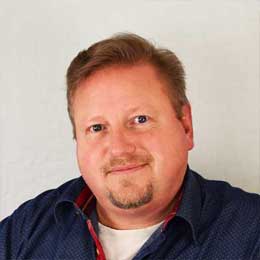 Michael Bredahl
Wine Writer
Michael is an online enthusiast, with a lot of knowledge about online marketing. Traveling around the world to hunt for the perfect wine. Latest on Sicily, where Etna has a huge impact on the taste, which is strong with a bitter aftertaste for the youngest wines, but older wines are fantastic. Drinking wine, and writing about them, are one the passions. Remember to drink responsibly 🙂