Fiano is a white wine grape and is cultivated in Campania. Its name comes along with the finest white variety found in Southern Italy.
This variety's name is very hot and has volcanic soils and is a hilly place. Many ancient types of grapes can be seen there, among which Fiano is the one.
Fiano white wine grape is a flavored variety which has a soothing perfume smell and is also grown in Australia.
The wine made from this variety is known to be a herbal one. This variety of white grape has a history which is around 2000 years old and is believed that it was the only grape which was used to prepare the old Roman wine "Apianum".
It was used by the ancient Greeks and is considered as the classical wine. Even now Apianum name is allowed to appear on the labels of DOCG wine Fiano di Avellino.
Fiano grape has become one of the most popular white wine grapes which is not only found in Campania but also many Australian producers are making use of it on a large scale in the wine production.
Concentration
It is believed that the maximum concentration of grape growers is in Southern Italy and Australia. And they are not at all believed to get ceased in the coming year. In present scenario, there is a bit slow but continuously increasing cultivators of white Fiano in Australia.
This problem of slow and gradual increase in white Fiano has been brought into concern by the grape growers and different wineries of the world.
And climate change is said to be the reason behind this slow and gradual increase. So, what the wineries and grape growers are doing is that they are using Italian grape varieties.
Rather, mostly the use of the Southern Italian grape varieties is there. The advantage of using this variety is that most of the South Australians are attracted towards this variety, as Coriole is believed to be the initiator of Fiano in Australia.
Properties
White Fiano is a boon for wine lovers and is seen as a gift to them. Wine lovers are always seen to get attracted towards this amazing drink.
The main reason behind "why Young wine consumers, growers and wine lovers" favor this drink is that White Fiano gives the consumers a very fine fragrance and a continuous evolvement of tastes.
This is a wine which is best in both quality as well as taste. This is full of extreme aroma and flavors. It also has a small concentration of honey, which adds a bit of spice and nutty note to the drink.
This amazing drink holds the ability to remain in the bottle for a much longer time without getting destroyed. The most amazing property of this drink is that it preserves its freshness for a much greater time period showing a limited oxidation property.
This property has brought a new, positive and an appreciable change for the wine consumers as well as producers.
Improved Quality
White Fiano marks the starting of a new era when it comes to talking about wine. There had been many varieties of wine in the past.
Especially, the Italians have produced many of the varieties. Soave, Pinot Grigio and Moscato etc. strikes the mind when one starts talking about wines.
These are good, but have not brought such a taste and aroma for the consumers that they really needed. Different tastes were available, but the ideal one was still to be produced.
And then this white wine came. It totally changed the taste buds of the wine consumers. And that is the reason it is one of the most favored varieties of wine.
Food Pairing
As this white wine has a very sweet aroma of almond and lemons so the wine consumers love it to take with pastas, sea foods.
Linguini, clams or baked fish along with salt are always favored by the wine lovers. The Fiano has a bit of acidity involved in it and that is why it is also accompanied with home-made products of tomatoes or even with tomatoes in different forms.
Caprese salads are also favored with this amazing drink. This combination is even considered to be healthy. While some other combination includes consumption of this drink with Gnocchi alla Sorrentina which is a form of pasta product. So, these are the famous food pairing of this famous Wine.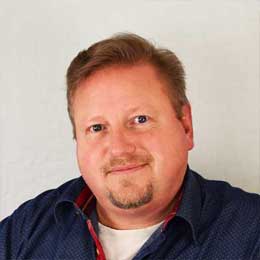 Michael Bredahl
Wine Writer
Michael is an online enthusiast, with a lot of knowledge about online marketing. Traveling around the world to hunt for the perfect wine. Latest on Sicily, where Etna has a huge impact on the taste, which is strong with a bitter aftertaste for the youngest wines, but older wines are fantastic. Drinking wine, and writing about them, are one the passions. Remember to drink responsibly 🙂