Freisa is a productive and vigorous vine which is a round and black-skinned grape. This variety of grapes is harvested in the early October.
The 3-lobed structure of the leaf is small, whereas bunches are in the elongated form.
Regions where Freisa grape is grown
Freisa is a red wine grape native to the Piedmont region in the northwestern part of Italy, particularly in the Langhe and Monferrato, but also in the far north provinces of Biella and Turin.
By the 1880s, Freisa had been among the major grapes of Piedmont, and in that duration the cultivation was regulated by the resistance of vine to the fungal infection downy mildew due to Plasmopara viticola.
Wines produced from this grape are red and generally little sweet and somewhat foaming or sparkling. Fully sparkling and still varieties are also made along with the dry and undoubtedly sweet styles.
As per the DOC regulations, there is a rose wine in the canavese which can be produced specifically from Freisa.
History and origin of Freisa grape
The plantation of Freisa had been started in the 18th century in the Piedmont region and as believed by the ampelographers, this grape is originated somewhere in the hills between Turin and Asti.
Recently Davis from University of California who had conducted the DNA profiling revealed that Freisa shares a parent-offspring connection with Nebbiolo.
There are two main clonal versions of Freisa – a small berry-like clone called Freisa Piccolo which has a number of plantations and a large berry Freisa di Nizza or Freisa Grossa which is planted on fertile and flatter terrain and synthesized less famous wine.
The specific taxonomic and genetic relationship between these two is yet uncertain, but several ampelographers and winemakers do distinguish between the two.
Freisa di Chieri is possibly its own sub-version of Freisa Piccolo developed in the Chieri region and specified by its own DOC. It produces a deep colored, highly perfumed and tannic wine.
Synonyms for Freisa grape
Synonyms for Freisa are Fessietta, Encore, Fresa, Barbera, Monferrina, Monfra, Spannina, Monfreisa and Freisa di Chieri.
Characteristics of Freisa grape
Freisa appears to be a polarizing version. Many first timers are repelled with its bitter finish and overbearing tannins along with the residual sugar which is mostly used to oppose these effects.
But some take it as a challenging and refreshing variety. These divisive prospects are specifically available in Freisa Piccolo because of the lower juice to pip, stalk or skin ratio of the grape.
Those who prefer both petutant, tannic Nebbiolo and strawberry-scented Brachetto possibly form the major part of the fan base of Freisa, and can consider themselves as true wine lovers of Piedmont.
Characteristics of Freisa grape wine
Resembling the Nebbiolo, Freisa makes wines with considerable acidity and tannins- while it can be utilized in blends; it is mostly used as a varietal.
Freisa gives structure and color to blends to improve the wines produced from varieties like Barbera or Grignolino. Traditionally, this grape was produced as a lightly sparkling wine with some sweetness.
To equalize the aging on its sediments and bitterness from the grape, the wines would be produced with a small quantity of residual sugar and are taken to a secondary fermentation to produce froth in a limited amount.
This sweet or bitter dynamic has made Freisa popular with many critics and fans with wine experts like Robert M. Parker explaining the wine as "totally repugnant" to Hugh Johnson describing the Freisa wine as "immensely appetizing".
The modern process of winemaking has developed techniques to reduce few bitter types of tannin and ferment the wine completely dry. These techniques are aged in oak barrels and fermentation tanks with temperature control.
Similar to Nebbiolo, this grape makes wine which is light in color, but with more specific purple hues comparatively.
The Freisa wines are often featured with raspberry, violet and strawberry aromas. Freisa Nebbiolata is a distinctive wine of the Piedmont area produced in a ripasso style.
In this process, Freisa is fermented with the Nebbiolo skins left over from the synthesis of Barolo. This produces an extremely tannic wine with the capacity of complex flavors.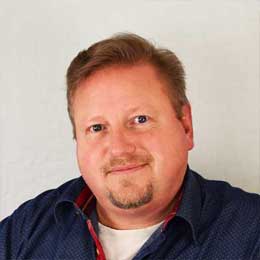 Michael Bredahl
Wine Writer
Michael is an online enthusiast, with a lot of knowledge about online marketing. Traveling around the world to hunt for the perfect wine. Latest on Sicily, where Etna has a huge impact on the taste, which is strong with a bitter aftertaste for the youngest wines, but older wines are fantastic. Drinking wine, and writing about them, are one the passions. Remember to drink responsibly 🙂