It is a famous white grape grown in the north Italian region of Friuli. Italians feel that this is the best variety of Tocaiever.
It is also grown in Chile and is known there by the name Sauvignon Vert. In another region you may find it by the name Tai or Sauvignoasse.
Small plantations can be found in Australia, Argentina and USA. Since ages Friulano was known as Tocai Friulino but recently European Union has passed a statement which forbids them to use the name of Tocai for their wines.
This grape is known to make varietal wines which are fruity in taste. Buds are plucked early. They need to be lucked very carefully as if they are plucked too early; the wine might not give any taste at all while if it is plucked late, there might be chances of rotting or mildew.
There is a huge controversy for the use of oak barrels for the fermentation of the grape. Some say that it enhances the taste of the wine while others believe the originality of the wine is destroyed.
Winemakers, who use oak barrels for the fermentation of wine, add so different flavours to the wine which might not be cherished by all of the tasters. The alcohol content of the wine is very high, but the acidity is not so high.
Therefore wine tasters who prefer low acidity wines, this is among the best you can taste. There are many farmers who earn a living from the plantation of this variety of grape.
They have been in this business for generations and will pass on this to the coming generations. The essence of the grape has been enhanced by the climate of the region. This wine is among those wines which can be enjoyed in all the seasons with a huge variety of food items.
Origin of Friulano
South western France was the native place of the Friulano grape, but has now shifted to north eastern Italy. Many wines of Italy were using the mane of Tokay, but in 1995 there came a rule which restricted them to do so.
By 2007 it became completely illegal and all the wines forcefully had to put down the name of Tokay. Friulano has been growing in the Friuli region since 1600.
Since then it has been growing and spreading into many other parts like Argentina, Australia and even USA. People have started cherishing the taste in all these regions and there has been a hike in the plantations too. This grape is being experimented so as to reduce the risks it has during its cultivation.
Features
This grape variety ripens very early. The vine is very productive. It is prone to mildew and rot. The buds are plucked early so as to reduce the risk of rotting.
These grapes are also spoiled under rains so drier vineyards are best for the plantation of Friulano. Wines made from this grape are light golden in colour.
They give marzipan and orange aromas. They are fruity when tasted. The alcohol content is high, about 14.5%, whereas the acidity is low.
They are good for early to medium term drinking. Aging for too many years may bring out false taste to the wine. Yield is too high and needs to be controlled in order to have a good quality. They mostly make varietal wines which are fruity in taste.
Food Pairing
You can enjoy the flavour of Friulano wine with roasted cheese with thyme-infused stuffing. It can also be enjoyed with mozzarella and potato chips.
It is ideal for antipasti, a course of starters in the Italian menu. In cool climate you can have it with sushi. Light curry dishes or pasta can all be taken with this wine.
Lightly smoked dishes are also said to taste well with this variety of Italian wines. While all these dishes taste well, Friulano wine is among those wines which can be enjoyed alone too. They do not need any food item to complete them.
This is one of the most popular varieties of grape in Italy. The taste of wine is something you might not want to miss! They are available for online purchase as well in wine shops.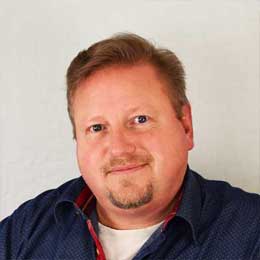 Michael Bredahl
Wine Writer
Michael is an online enthusiast, with a lot of knowledge about online marketing. Traveling around the world to hunt for the perfect wine. Latest on Sicily, where Etna has a huge impact on the taste, which is strong with a bitter aftertaste for the youngest wines, but older wines are fantastic. Drinking wine, and writing about them, are one the passions. Remember to drink responsibly 🙂