Among the famous wines of Hungary, Tokay is a wine region and a sweet wine variety which is also spelled as Tokaji. These wines are made from Furmint grapes.
Many farmers are into cultivation of Furmint grapes since generations. The sweetness of the Furmint wines are measured by the number of baskets of sweet grapes used to make it. Five is the maximum number of baskets it can use.
The wine which uses three baskets is lightly sweet. Tokay makes many wines, both dry and sweet, but the most cherished and demanded variety is Tokaji Aszu.
There are many dry wines which have a very good aging potential. These wines have a very different taste and known very well in the entire region.
You will find no shop where they will not be selling Tokay wine. The different techniques used in the grape give it a very lovable and an entirely different flavour.
Furmint grape variety has a huge scope in winemaking. Entirely different flavours and aromas can come out making the winemakers open for all sorts of experiments.
Origin of Tokay
Slovakia region is known for making sweet wines. This area has been using the techniques of noble rot since many years.
In this technique the Furmint grape is set to be affected by botrytis which converts the sweetness of the grape into honey-like flavours.
Earlier it was believed that Tokay was a popular white wine from the Tokaj region of Hungary. Before the Phylloxera grape wine became famous, Furmint was largely planted, but thereafter the production went down, but still manages to be among the sweetest white wines in the region.
Dry Furmint variety is the newest in the region. It started in 2000 where the experiment to create a dry white wine from the grape became successful.
Winemakers in France used the name of Tokay for their wines, but since 2007 no winemaker of France is allowed to use the name of Tokay for their wines.
This was a matter of pride for Tokay winemakers as they got what they were trying to achieve since a very long time. This wine has a way more to go!
Features of Furmint Wines
Furmint grape has a very thick skin at the beginning, but as it ripens, the colour of the skin becomes lighter and finally turns transparent.
Due to this thinning of skin, the sun rays are easily penetrated into the grape increasing the sugar concentration.
This grape is very unique as in order to protect itself from rotting it builds a second layer of skin around itself. Buds of this grape appear very early.
Furmint grapes are harvested in the month of December when the process of noble rotting is complete or in some cases even in the month of January.
Food Pairing
Since it is a famous Hungarian wine variety, Tokay is most popularly taken with the sweet Hungarian fruitcake. Dry variety is also well consumed with fig and mozzarella salad.
You can also enjoy sweet wine's flavour with Roquefort cheese. Spicy dishes won't go very well with this wine so you must always try to take some sweet dishes when you plan to enjoy the Tokay wine.
It is among the most famous wines of Hungary and you must never miss a chance to taste this wine.
If you are a lover of sweet wines, this is one of the best varieties you should give a try to. It is also available online for delivery. The wine has a unique taste which must not be missed!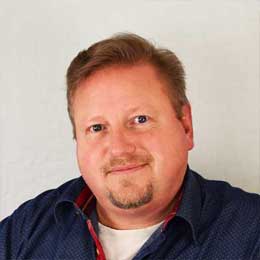 Michael Bredahl
Wine Writer
Michael is an online enthusiast, with a lot of knowledge about online marketing. Traveling around the world to hunt for the perfect wine. Latest on Sicily, where Etna has a huge impact on the taste, which is strong with a bitter aftertaste for the youngest wines, but older wines are fantastic. Drinking wine, and writing about them, are one the passions. Remember to drink responsibly 🙂