Gaglioppo is a famous variety of red wine grape which mostly entertains its plantation in Italy.
Most notably, this variety of red wine grape is seen planted in the regions of Calabria, where it is used by the locals there in their vineyards or on the table in the form of some really tasteful wines of the world.
This red wine grape is best recognized for the production of the soft red wines. The wines from the mountainous regions of Ciro best produce the grape of this wine where it exhibits all its properties at its best.
In the region of Italy, this red wine grape is considered as the most famous as well as planted grape variety. The plantation of Gaglioppo is carried out in that particular region for a long time now.
The vines of this grape perform very well in all the drought conditions, however, they are little vulnerable to peronospera as well as oidium.
This grape produces wines that are full-bodied as to their properties and entertain good levels of tannins and alcohol in a considerable time.
Gaglioppo produces various varietal red wines which is typified by a range of several crushed berry flavors, very much accented by spicy and cherry notes. At the same time, this grape variety is also blended with white wines in content for up to 10 percent.
In the Ciro region, the vines of Gaglioppo are cultivated in the high altitudes. The plantation of these vines is done at such a high altitude in order to protect these grapes against the hot climate found in southern Italy.
A number of producers select to pick the early-matured grapes since it helps to retain some very good levels of acidity in them.
It is basically done to ward off this grape from tasting too stewed or jammy once it is vinified. Apart from the Calabria region, the plantation and cultivation of this red wine grape is carried out in the areas of Marche, Umbria and Abruzzo.
The grapes of Central Italy are considered as less distinctive than the grapes grown in the southern region. However, the increasing popularity of this grape is prompting the producers and experts to experiment more with this grape variety.
This variety of red wine grape is known under a number of synonyms such as Arvino, Gaglioppanera, Gaglioppa di Ciro, Gaglioppa Nero, Gagliuoppo, Gaioppo, Lacrima Near, Magliocco Tondo, Mantoniconero, Montoniconeri, Maioppa, Galloffa, Maghioccunero and many others.
Origin of the Gaglioppo grapes
A number of arguments have taken place to decide the origin of this red wine grape variety. Previously, this grape variety had been known to be of Greek origin.
However, as per the DNA profiling, this grape is of Italian origin. This red wine grape is also believed to be an offspring to the Mantonicobianco, a Calabrian wine grape.
It was also claimed that this grape was introduced in the region of southern Italy during the same time as that of the Aglianico vine.
Another DNA report published in the year 2008 showed a very close genetic relationship of this red wine grape with Sangiovese on the one hand and various other Italian grape varieties on the very other hand.
Characteristics of the Gaglioppo Wines
The red wine grape of this variety is easily matured by the climate and therefore it produces wines which taste very stewed and raisiny.
The vines of this red wine grape variety demand a very unique handling. These vines should often be treated well to handle the heat and structure.
The wines produced out of this red wine grape variety come in a number of forms. They are soft in color and entertain a ruby appearance, but not black. In terms of their taste, these wines are sugary and they retain a good level of acidity and tannin.
They are simple and sorted. This is the reason why these wines are preferred on the table of a number of people.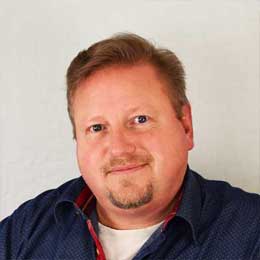 Michael Bredahl
Wine Writer
Michael is an online enthusiast, with a lot of knowledge about online marketing. Traveling around the world to hunt for the perfect wine. Latest on Sicily, where Etna has a huge impact on the taste, which is strong with a bitter aftertaste for the youngest wines, but older wines are fantastic. Drinking wine, and writing about them, are one the passions. Remember to drink responsibly 🙂