Godello grapes
Godello is a Spanish white variety that has also gained much popularity in overseas regions like Australia and some parts of New Zealand.
It is also grown in Portugal where it's known as Verdelho. Although in Portugal, it is cultivated in limited amounts, in neighbouring Spain, there are wide vineyards of Godello, in spite of having a Portuguese origin.
The Godello has been Spain's favourite for centuries, although it has been drastically declining in favour of more potable and productive white varieties like Palomino, a white variety that directly replaced Godello in the 1970s on several vineyards.
It has, however gained a resurrection among Spanish winemakers because of the high quality sparkling wines it produces.
The grape lacks a lot of historical records. However, since the region of Galicia is itself an ancient region, most historians postulate that the grape originated in ancient times.
Its Portuguese or Spanish origin is, however, debated among many.
Godello's past
As mentioned before, Godello doesn't have a well established history. Mostly cultivated in northern Portugal and northwestern Spain, its origin is certainly Iberian, so that makes it an indigenous variety.
However, like a lot of other Iberian grapes, no records of evidences of Godello's past can be established.
It most probably originated in Galicia that is northern Spain, and has been there since time immemorial.
We do not have even Roman records of a grape being cultivated here, in spite of Galicia being an ancient grape centre, although a very vague record by Pliny the Elder does say about a 'popular' grape that could have been Godello then. Its name remains a puzzle.
Godello, in the modern era, becomes important after Franco's regime ended. Spain during the world wars remained largely neutral, wherein it dealt with its own civil war and of course, not to forget the phylloxera crisis of the 1880s that largely destroyed every vineyard of Spain, France and Italy.
Godello is not at all a resistant variety, so it suffered a great deal of damage, almost coming to the point of extinction, in addition to the economic setbacks Spain has always faced.
Though Spain's economy is still under a terminal decline, winemakers haven't lost on Godello.
Considering such events, Godello is another 'rescue project' as a lot of winemakers and ampelographers describe it.
Like a lot of other varieties from Spain that have faced extinction, Godello is yet another white that is being actively revived by Galician winemakers.
In the 1970s, the grape was near to becoming declared an extinct variety, when a lot of enthusiastic advocates took on the path of re-establishing it.
Today, some 50% of Godello comes from Spain, while a major part comes from Portugal and non-Iberian nation, Australia.
Characteristics of Godello
Godello can well be described as being a mineral-acidic grape that produces rather neutral wines with lots of floral aromas and rustic, strong flavours of smoke and herbs with a dominant hint of citric fruits than with a 'denser' body compared to the usual whites.
The Godello is also a 'project in construction', that is, a lot of winemakers are still experimenting with its fermentation and maceration processes since a lot of techniques went missing at least after the phylloxera.
One key difference in Godello wines is whether the grape was fermented in oak or steel barrels.
Oak barrels as most people know it, is the only traditional way to ferment grape juice, since in olden days, steel was not really that available.
In modern times, however, steel barrels are being used, but only for a select number of varieties that need to have that 'extra' flavour to them. Oak barrels are still the way to go.
For grapes that have been fermented in oak, Godellos tend to be 'richer, fuller wines with a 'creamy' quality as some writers suggest.
Steel fermented Godellos tend to be 'fresher' with more mineral flavour to it. It is basically a matter of personal preference.
Food pairing
Godello can well be paired up with almost any Iberian item. Spanish cuisine is distinguished by its light content and a plethora of elements that accompany the cooking process.
Pair a Godello with a salad dressed with olive oil and paprika with some salt or a lemongrass cappuccino that is so popular in Oceania.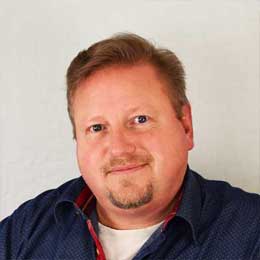 Michael Bredahl
Wine Writer
Michael is an online enthusiast, with a lot of knowledge about online marketing. Traveling around the world to hunt for the perfect wine. Latest on Sicily, where Etna has a huge impact on the taste, which is strong with a bitter aftertaste for the youngest wines, but older wines are fantastic. Drinking wine, and writing about them, are one the passions. Remember to drink responsibly 🙂