The popularity of this grape variety is entertained so much today for a simple fact this this grape variety is a parent to a number of traditional French as well as German grape varieties.
However, the plantation and cultivation of this grape variety today is almost extinct and it is not seen grown anywhere.
In fact, wherever this grape variety is grown, it is grown in a very less area in lesser quantities. The name Gouais of this grape variety has been derived from a French adjective gou that is nothing but a term of the derision that fits its very traditional status of the grape of the peasants.
This grape is not known to the world for its wines, but for its genes. Originally, this white wine grape variety was found alongside another famous variety, Pinot Noir of France in the middle ages.
Today, the propagation of this grape wine is mostly found in the regions of Switzerland as well as Slovenia, where this grape variety is used in the preparation of crisp wines with the flavours similar to apple.
The DNA research carried out at UC Davis brought all the wine lovers to the fact that this variety of white wine grape is very much deserving of the nickname given to it.
The nickname of this grape is the Casanova of Grapes. This name has been given after it is found that this grape variety is an ancestor or parent to eighty other European varieties of grape.
According to this repost, this grape variety is an ancestor to a number of grape varieties such as Aubinvert, Aligote, Auxerrois, Beaunoir, Bachet noir, Gamay Blanc, Franc Noir de la-Haute Saone, Sacy, Gloriod, Melon as Roublot as well as Knipperle Peurion. All these grape varieties clearly owe their existence to this white grape variety.
Gouais Blanc is considered as one of the most popular expressions which comes from the Valais region of Switzerland.
In that particular region, this grapevine is usually referred to as Gwass. At the same time, the plantation of this white wine grape variety is also carried out in Stajerska, which is a sub-region of Slovenia.
However, this plantation is carried out to a small extent only that produces only 550 litters of wine on an annual record.
This grape variety is planted as much for the purpose of preservation of a relevant piece of viticulturally history for its winemaking.
Today, this grape variety is only surviving in the form of a museum curiosity. The plantation and cultivation of this grape variety have almost come to an end.
However, there are several vineyards in the region of Switzerland, where the cultivation of this grape variety is still prevailing.
The peasants there are actively taking participation in the plantation of this grape variety. Apart from this, this grape variety of white wine is also grown in the Chambers of Rosewood Winery in the Australian region, Rutherglen.
This grape variety is known under a number of names some of which include the synonyms like Starjeska, Ranfol, Belinsa, Plavis, Heuinsch, Gwass, Hunnentraube and Gwaess.
Origin of the Gouais blanc grapes
This variety of white wine grape originally hails from Central Europe. It is also known to be planted very abundantly in the central as well as north-eastern France in the medieval era.
During this time, it was used in the production of acidic and simple wines. This grape was considered as the grape of peasantry and not that of nobility.
According to the DNA fingerprinting carried out at the University of California, Davis in the late 1990s, this grape variety has been identified as an ancestor of a number of grape varieties.
Thus, this grape variety contributes to the breeding of a number of varieties of grape that are famously and widely known for the preparation of several tasteful wines of the world.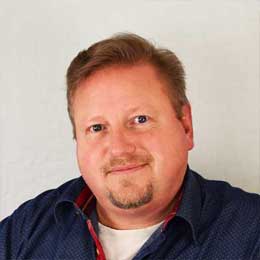 Michael Bredahl
Editor-in-Chief and Wine Writer
Michael is an online enthusiast, with a lot of knowledge about online marketing. Traveling around the world to hunt for the perfect wine. Latest on Sicily, where Etna has a huge impact on the taste, which is strong with a bitter aftertaste for the youngest wines, but older wines are fantastic. Drinking wine, and writing about them, are one the passions. Remember to drink responsibly 🙂