Wine with Graciano Grapes
Also called as Graciana, Graciano is a Spanish, low-yielding, richly-coloured red wine grape mainly grown and found in the Navarra and Rioja wine regions.
Although this variety is unlikely to be seen outside Spain, there are some few quantities found in Australia and California.
Small amount of Graciano grapes are grown and can also be seen in the Languedoc region in France and known under the name of Morrastel.
It was said that Graciano grape variety covered only a small percentage of blends though it was an important contributing form as well as a potential aging component.
This grape variety serves as a highly aromatic blending agent combined with noble varieties such as Tempranillo, Garnacha and Mazuelo.
Origin
Some say that Graciano's name was derived from the word gracia meaning "joy" or "grace", even if it's known to grow difficulty.
According to Oz Clarke, Graciano is "far away and the most interesting red vine in Rioja" and Jancis Robinson said that little Graciano survives now in the vineyards of the region.
Graciano is an old and widespread variety since it has a huge number of synonyms in Spain and all over the Mediterranean.
The Spanish analysts were surprised when they discovered by genetic profiling that Graciano, Parraleta and Tintilla de Rota are one the same variety.
Also, the DNA profiling proved that Graciano grape variety is identical to Bovale Sardo and Cagnulari, which is believed to be the clone of Bovale and its likeness to Graciano was suggested by the French ampelographer Truel.
In Portugal, Tinta Miuda meaning "small red one" is known to be identical with Graciano was customarily grown around Lisboa, but now can also be found further north and in Alentejo to the east.
Characteristics
Graciano buds mid to late and is prone to downy mildew, however, because of proper and organized vineyard management; Graciano is able to give great flavors to wines.
This grape variety is known to be vigorous, drought-resistant, but it is difficult to grow in vineyards because of low fertility and harvest, which makes it unpopular to vine growers.
Characteristics of Wine
A lot of producers make Graciano an exclusive ingredient of their wines. Each wine is characterized by its deep red color, strong aroma as well as the ability to age well.
Varietal wines made from Graciano are dark and intense normally showing off scents of licorice and spice with high acidity and medium tannins.
Typical Graciano wines show off little reserved aromas with black fruit flavors like blackberry, plums and blackcurrant. It suggests more flavors of dark chocolate, espresso, smoke, charcoal, blackberries, blackcurrants and black cherries.
Food Pairings
Graciano wines are known to carry fruity flavors on the nose and palate with high levels of acidity and medium tannins.
Most of Graciano wines both table and varietal, are best to be paired with different types of dishes such as chorizo and lentil stew with Morcilla. Lamb-stuffed bell peppers as well as seared meat with raspberry glaze.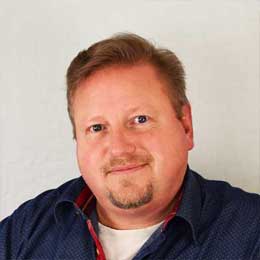 Michael Bredahl
Wine Writer
Michael is an online enthusiast, with a lot of knowledge about online marketing. Traveling around the world to hunt for the perfect wine. Latest on Sicily, where Etna has a huge impact on the taste, which is strong with a bitter aftertaste for the youngest wines, but older wines are fantastic. Drinking wine, and writing about them, are one the passions. Remember to drink responsibly 🙂