Grenache Blanc grapes
Grenache Blanc is a popular white grape variety that can often be seen growing on the valleys of the Rhone region as well as northeast Spain.
These are related to the Grenache grape and hence the similar name. The only difference lies in their color and viticulture characteristics, the former being red while the latter being a white grape.
After Trebbiano, Chardonnay, Semillon and Sauvignon Blanc, this is the fifth most popular grape in France.
Its popularity is attested to its several flavours and blends it produces with each modification in its viticulture environment and fermentation.
Generally producing an alcoholic, low acidic grape, the Grenache Blanc also gives off herbal as well as citrus notes.
Originally attested to valleys of northeast Spain, it is still grown there and is ranked the ninth most popular Spanish grape.
We discuss more about Grenache Blanc's history and origins in the coming subsection. We also discuss some of its important viticulture characteristics, winemaking and food pairing.
Origins and history
Grenache Blanc is directly to the Grenache red variety. It is thought to be a mutation of the red grape that spread through southern France till the Rhone areas.
Its vines can still be found in the Pyrenees where it is thought to have first come into French lands before finding a home in Rhone.
Lirac, Cotes du Luberon and Cotes du Rhone are some of the most popular Rhone regions that produce this variety.
The first record of it being produced goes back as early as 1872, when a Spanish winemaker is being described growing the grape variety at a local vineyard.
Sadly though, the grape's earlier origins remain unknown.
Viticulture and wine regions
Grenache Blanc is abundantly grown in the Rhone area as well as the districts of Priorat, Alella, Aragon, Navarra and Terra Alta regions of Catalonia province in Spain.
Some very popular French wines are a combination of Roussanne and Grenache Blanc, the latter also being blended with red grapes to produce fine alcoholic wines.
In the Cote du Rhone Villages AOC, up to 10% of Grenache Blanc is blended with red wines.
In France, the Roussillon region produces more than half of all the Grenache Blanc in all of France and this is also the region where some best known blended wines exist.
The grape can often be found blending with Roussanne, Marsanne, Viognier and Rolle to produce wines that are consumed all over France.
In Spain, the grape is mostly found in the mountainous Pyrenees districts of Navarra and Terra Alta as also Catalonian districts of Allella, Aragon and Priorat.
Spain produces a lot of white grapes so here you'll find their unique blends with Grenache Blanc. White wines of the Rioja are some of the best known Grenache Blanc blends.
Grenache Blanc, in the modern era, is also found growing in the hot, arid valleys of Australia and California.
Although recently introduced to these regions, as early as 1992 for Californian winemakers, they have rapidly gained popularity although exact plantation area remains unknown.
In Australia, the grape got introduced even earlier in 1976 when ampelographer Paul Truel identified it as Biancone.
The arid nation still grows this variety, although at a smaller scale.
Grenache vines are pretty drought resistant (that's why their high numbers in the Roussilon region) and early ripening.
Producing a low acidic grape because of the hot area it is grown in, its acidity can be regulated with irrigated water – higher the water, the lower is its acidity and vice versa.
Care is also taken during fermentation in oak barrels as they can give spicy or herbaceous flavours.
In recent times, the winemaker has started experimenting with its various factors and blends to produce unique products.
Pairing up
Pure Grenache Blanc wines are non-fruity, alcoholic and mild flavored with notes of peppery spices.
As a result, Grenache Blanc wines are mostly mildly bitter that taste very similar to beers with tangy modifications.
Some winemakers have also been able to produce some blends that contain fruity notes, like the Grenache Rose that has some sweet flavor to it mixed with the original tangy character.
These can well be paired up with any Spanish dish (since Spanish cuisine is similar to mildly spiced Mediterranean food) or even French food that contain traces of ginger, garlic or other such roots.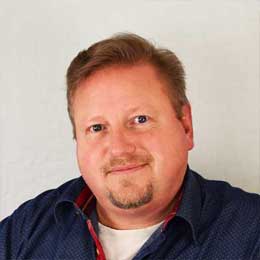 Michael Bredahl
Wine Writer
Michael is an online enthusiast, with a lot of knowledge about online marketing. Traveling around the world to hunt for the perfect wine. Latest on Sicily, where Etna has a huge impact on the taste, which is strong with a bitter aftertaste for the youngest wines, but older wines are fantastic. Drinking wine, and writing about them, are one the passions. Remember to drink responsibly 🙂