Grenache grapes
Grenache grapes, also known as Garnacha in Spanish are a very widely used and one of the most popular red grape varieties in the world.
It is found in abundance in almost all of the Mediterranean and Australia due to the hot, windy climate that exists and is most suitable for growing this variety.
Popular red wines like Abel Clement in France and Denominacion de Origen in Spain are one of the most commonly consumed Grenache wines in Europe and are supplied to other parts of the world.
In Australia, Grenache grapes are well known to produce unique wines with different blends.
History and origins
Grenache grapes are originally from Spain. Although no explicit date is associated with these grapes, the Grenache are well known to have originated in Aragon (northern Spain).
During the Spanish overseas rule over southern parts of Italy and its isles (Sardinia) in the middle ages, Aragon winemakers definitively spread this variety over most of Mediterranean before Spanish rule diminished over these regions.
Grenache grapes are thus found in almost all of eastern Spain, southern France, Sardinian islands, Sicily and southern Italy.
These are also found in some parts of southern Greece because of the dry climate found there.
Grenache vines are also found in plenty of abundance in Australia, where it is one of the most highly consumed grape varieties and is used to produce a number of blended Australian wines.
First introduced by James Busby in 1832, Grenache plantations soon started budding in southern Australia particularly in McLaren and Barossa valleys.
Since then, these grapes have found a foothold in the Australian wine market.
Grenache grapes are also to be found in Californian valleys where the hot climate is found to be most suitable.
In the 1960s, there were several movements to support production of Grenache grapes.
Viticulture
Grenache grapes are one of the most enduring vine crops.
With hard, woody plantations that go straight and stand upright, these are difficult to harvest and require a very labour-intensive schedule. This is one of the reasons why recently the grapes are losing popularity because of the expensive harvesting.
Grenache are best suited for the Mediterranean climate and can be grown in any hot, dry region.
These grapes are early budding that require long seasons for full growth, so winemakers need not be absent from their fields but rather keep a watchful eye for the best period to harvest.
Irrigation is a vital factor in developing the perfect content since over-irrigation can lead to dilution and wateryflavours.
Grenache grapes have a typical thin skin and a very low tannin value. This results in a sugary produce with high alcohol content of up to 15% ABV.
Most winemakers mix Grenache wines with other blends to produce more suitable wines with low alcohol and sugar.
However, over fermentation leads to very leathery, steely flavours that depends on the winemaker on what wine needs to be produced.
The type of soil is very important here since Grenache only grows in dry soils. Chateauneuf-de-Pape in France produces one of the best Grenache vines due to its ideal rocky and dry soil.
Winemaking
Grenache grapes are low tannin vines that contain low phenol values. These oxidize very easily and lose the colour and acidic content in them.
In such situations, winemakers usually blend it with other vine varieties like Syrah and Mouvedre blends that are popular in Australia.
Blends like this, along with topographic influences, give rise to such wines like McLaren Vale characterised by spicy notes, while the Barossa Grenache are purely sweet and fruity in flavour.
These are 'port-style' wines unique to Australia while sugary content help wines like vin doux naturel of the Roussillon region.
At times, winemakers even go for longer fermentation and maceration periods to prevent developing a green, herbaceous wine due to unripe grapes.
Grenache Food Pairings
Several foods go along with Grenache wines; this depends on the region where they have been grown and what blends are included inside.
Spicy, leathery wines go well along mild foods like pasta and lasagne. Fruitier and sugary wines will go along best with spicy foods like Thai or south-east Asian cuisine.
Use these wines to cook certain European recipes for a wine flavour in them. Works best in cakes and sweet eatables.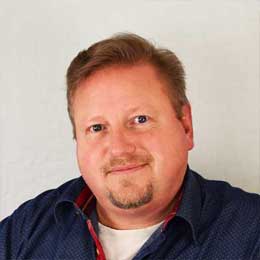 Michael Bredahl
Wine Writer
Michael is an online enthusiast, with a lot of knowledge about online marketing. Traveling around the world to hunt for the perfect wine. Latest on Sicily, where Etna has a huge impact on the taste, which is strong with a bitter aftertaste for the youngest wines, but older wines are fantastic. Drinking wine, and writing about them, are one the passions. Remember to drink responsibly 🙂
No Results Found
The page you requested could not be found. Try refining your search, or use the navigation above to locate the post.