Grignolino grapes
Grignolino is a popular red grape variety coming in from the wine capital of northern Italy, the Piedmont region.
The grape is not a usual favourite among locals of Piedmont, it is however, a sought after variety and recently has gained attention from the wine community.
It might even witness a surge in its production levels as more and more of Grignolino becomes popular in the Italian heartland and abroad.
Grignolino is an intense grape variety. It produces some intense red wines that are high in tannins as well as acids and provides for some warm relief during Piedmontese winters.
In fact, Grignolino possesses characteristics that are very similar to globally popular varieties like Nebbiolo and Barbera, whose tannins and acids rank very similar to Grignolino.
This puts the latter grape in the same league of high quality reds, although Grignolino has for long, and still in present times, a very locally consumed variety.
Origins of Grignolino
Many of the ampelographers communities believe the grape is of an indigenous origin to the Monferrato hills, although there is a substantial lack of evidence to prove this theory.
The grape unfortunately, does not possess credible records of its past like most other Italian varieties do.
It is, however existed here, at least for several centuries that make it obvious that the grape was either brought by people outside Italy or it could have been here since ancient times.
In the 1970s, the grape enjoyed a lot of attention and development in its winemaking, since Piedmont back then used to be an ambitious wine cultivating province.
It was predicted that in the coming decades, Grignolino might become the next big red variety.
However, that prediction is yet to be realised since the popularity of grapes like Nebbiolo were already way too high and competition very strong for Grignolino to even think of entering the international red category.
It is, however, a popular red in Piedmontese restaurants and wine houses.
Wine regions
Grignolino remains a 100% Italian produce. Most of its production comes from the Asti region of Piedmont as well as the Monferrato Casalese area.
These two regions have their own DOCs as a matter of fact, known as Grignolino d'Asti and Grignolino del Monferrato Casalese. Some of the Grignolino cultivation is also being undertaken in California, where the Heitz Wine Cellars located at Napa Valley have been currently experimenting with the grape's future prospects in America.
Some 8.5% of Grignolino produce comes from here while the rest is predominantly Italian.
This grape's demand cannot really be equaled with Nebbiolo's or Barbera in spite of similar qualities of these three.
Despite its down sides, that very much overlooked when consumed Grignolino's primary purpose is in making varietal wines.
In the Asti region, Grignolino d'Asti actually competes well with wines of other varieties like Moscatod'Asti and Dolcettod'Asti, some of the finest wines in the global wine market.
Used very less a blending agent, Grignolino however, has given these grapes only local competition and it might be believed that the grape is a very new player in the red variety market. Only time will tell how it performs among all the dominant reds.
The Grignolino is a thin skinned grape, meaning that it does not give its wines that jammy touch that is experienced with other grapes like Nebbiolo that have a thick skin structure.
This is, however, offset by the grape's fresh flavours and notes. The zippy acidity of Grignolino matches perfectly with its fresh fruit flavours of raspberries and tart strawberries.
Mixed with a ton of warm notes of cinnamon and cloves, makes this grape a very refreshing choice to the tongue, when paired up with the mainstream Italian cuisine.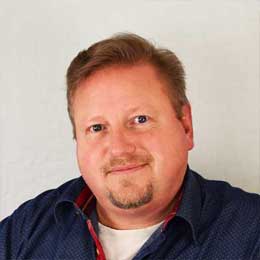 Michael Bredahl
Wine Writer
Michael is an online enthusiast, with a lot of knowledge about online marketing. Traveling around the world to hunt for the perfect wine. Latest on Sicily, where Etna has a huge impact on the taste, which is strong with a bitter aftertaste for the youngest wines, but older wines are fantastic. Drinking wine, and writing about them, are one the passions. Remember to drink responsibly 🙂