Grolleau, also known as Grolleau Noir is an amazing grape variety that makes red French wine. The grape variety gets its name from the region where it grows.
It grows in France's Loire Valley. The name of the wine is derived from "grolle", a French word that means "crow". It reflects Grolleau vine's deep black berries.
These blackberries are used to prepare rose wine, especially in Anjou region.The wines made by Grolleau have high acidity and low alcohol content.
This happened as a result of the love that Rose d'Anjou wine received. Grolleau was one of the major components of this wine. The wine became quite popular among the wine lovers and hence, Grolleau gained a lot of attention.
But, due to the introduction of some better varieties, this grape variety started falling out of favour. By the year 2000, this grape variety only had 2,200 hectares (5,500 acres) planted in Middle Loire.
Many wine experts like Tom Stevenson and Jancis Robinson mentioned it as a poor quality grape. Robert M. Parker, a noted wine critic also mentioned in his book that this grape variety should be chucked- off instead other potential variety should be planted like Cabernet Franc and Gamay.
Major Wine Regions
The major wine region of Grolleau is located in the Middle Loire region. In this region, Grolleau is an authorized variety for rose Appellation d'origine controlee (AOC) of Anjou, Sanumur and Touraine AOC.
This variety is restricted to rose wines. It is not allowed by AOC regulations for the red blends of the regions.
It also holds a permission of being an element in fresh wines of Anjou AOC, Cremant de Loire as well as Saumur AOC.
Viticulture
This grape variety is a high yielding variety. It ripens early in cool climates. The vines of this grape variety are medium- sized clusters. The clusters cling to the vines through long and slender pedicels. This variety offers a steady and a reliable harvest.
The grapes of this variety are very thin skinned. They have fewer phenolic compounds as well as tannins. They have colour ranging from gray to deep bluish or black.
This grape variety is quite susceptible to damage from grape diseases like stem rot and excoriose.
Synonyms
There are many other names with which Grolleau is known like Bourdalès, Gamay de Châtillon (in Savennières), Franc noir, Gamay-Groslot, Grolleau de Cinq-Mars, Groslot de Cinq-Mars, Gloire de Tours, Grolleau noir, Grolleau de Touraine, Grolot noir, Grolo Chernyi, Grolleau de Tours, Groslot de Vallères, Groslot de Valère, Groslot, Moinard Grolleau, Moinard, Noir de Saumur, Neri, Pineau de Saumur, Plant Mini, Rosé d'Anjou and Plant Boisnard.
Characteristics of the wine
The wines produced by this grape variety are quite light bodied. They are quite neutral and have high amount of acidity. The wines are low in alcohol content. The wine is produced in a little dry to medium sweet style.
The little sugar present in the wine helps to balance the acidity. Lack of tannins as well as phenolic compounds causes a lack of structure, character and flavour.
The wine produced by Grolleau is light but, vibrant red. The wine carries herbaceous and sour- cherry flavours. The wine gives out mesmerizing aroma of purple and black fruits such as blackberry and cherry.
The hint of smoke in the background gives the wine an earthy flavour. In the glass, the wine appears beautiful ruby and purple.
Food pairings with Grolleau
If you want to enjoy the wine to the fullest, it has to be paired correctly with food. If a wine is paired with apt food, it tastes better. As for Grolleau wine, there are certain foods that enhance the taste and character of this wine.
All the wines have a specific set of food they are served with. The wine is best paired with:
Red peppers stuffed with goats' cheese (red)
Pan- fried tofu with soy and mirin (rose)
Pate (red)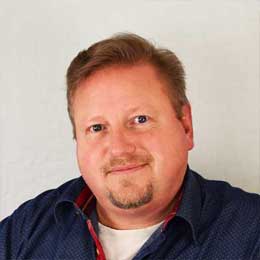 Michael Bredahl
Editor-in-Chief and Wine Writer
Michael is an online enthusiast, with a lot of knowledge about online marketing. Traveling around the world to hunt for the perfect wine. Latest on Sicily, where Etna has a huge impact on the taste, which is strong with a bitter aftertaste for the youngest wines, but older wines are fantastic. Drinking wine, and writing about them, are one the passions. Remember to drink responsibly 🙂