Gros Verdot is a variety of red wine grape which mainly originates from the region of Gironde of France.
In a few parts of the United States, this red wine grape variety was once referred to as Cabernet Pfeffer. This grape entertains a great historical importance in the wine region of Gironde of Bordeuax.
However, the plantings of this variety in that particular region met a dead end in the year 1946 and since then this variety in that concerned region has become extinct.
This wine grape is no longer an allowed variety in any of the AOC Bordeaux wines. This grape variety, though entertains similar names with Petit Verdot, but that doesn't mean that the two of these grape varieties are similar as to their nature and properties.
In fact, these varieties are not related to each-other even at the farthest of imagination. According to several wine experts and ampelographers, Gros Verdot sustains better characteristics and is less obscure in nature while the Petit Verdot grape variety is very dark and always requires a very special treatment.
Unlike the other grape varieties of the wine, this grape variety is not cultivated widely. However, there are a few plantings of it that are found in the region of Bordeaux City of France and also in a few vineyards of Argentina as well as the United States of America since the 18th century.
This is why most of the people have started considering this red wine grape as the most endangered grape variety from Bordeaux which will soon be coming to extinction.
Although this grape variety has not garnered a lot of popularity on a global level, yet there is one special thing about this grape which makes it an outstanding variety of grape.
Gros Verdot is considered as one of the eight wine grape varieties that is permitted in the blend of Meritage. Thus, this property certainly makes this grape variety as one of the most exclusive grape varieties of the world.
Meritage blends refer to the red and white wines of Bordeaux style that were prepared in the United States. The famous complements of this grape variety in this blend are Malbec, Carmenere, Franc, Sauvignon, Saint-Macaire as well as Cabernets.
The plantation and cultivation of this grape variety has become very limited today. In fact, the plantation of this red wine grape variety is only carried out in California, France and Chile where this grape variety has become an acceptable component out of its amazing blending properties with Meritage blends.
This grape variety is known under a number of synonyms such as Colon, Verdot, Verdot Colon, Fer, Fer Servadou, Gros Verdot Colon, Here, Pruera, Verfot Colon, Verdau Colon, Plant de Palus and many others.
Origin of the Gros Verdot grapes
A number of ampelographers once entertained a belief that this grape variety was originated along with the Peiti Verdot in the region of Gironde.
However, the DNA testing carried out in the year 2007 stated that this grape variety is likely to be originated in the form of a wild grapevine which was further domesticated in the region of Pyrenees-Atlantiques.
The earliest mention of this red wine grape variety was done in the document of the year 1736 that detailed this grape as one of the grapes along with the Petit Verdot which was growing in the Bordeaux wine region during that time.
In the 19th century, this grape variety was considered as a prominent grape variety in the vineyard of Queyries which was planted outside the city of Bordeaux.
The new plantings of this grape variety were officially banned in the year 1946 and today this grape variety is not even listed in the official register of the permitted grape varieties of France.
Characteristics of Gros Verdot Wines
This grape variety is considered as extremely rare black colored fruit as to its appearance. It is used in the preparation of tart wine and is usually complemented with the Meritage blend.
The esteemed stable-mates of this red wine grape variety are considered to be lacking in the intensity. This is the reason why this grape variety is barely used in the preparation of varietal wines. The wines prepared out of Gros Verdot possess the notes similar to that of cherry and pepper.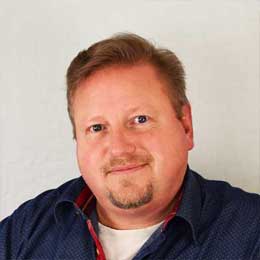 Michael Bredahl
Editor-in-Chief and Wine Writer
Michael is an online enthusiast, with a lot of knowledge about online marketing. Traveling around the world to hunt for the perfect wine. Latest on Sicily, where Etna has a huge impact on the taste, which is strong with a bitter aftertaste for the youngest wines, but older wines are fantastic. Drinking wine, and writing about them, are one the passions. Remember to drink responsibly 🙂