Gruner Veltliner grapes
The Gruner Veltliner is perhaps the most famous of the white vine varieties grown in Austria and Czechoslovakia.
In Austria alone, it accounts for almost 33% of vine production of the country and has competed with one of the greatest varieties like the Chardonnay to occupy the top position.
In the Czech Republic, it accounts to almost 11% of wine production.
Austria and its adjoining nations have never been very keen on wine production owing to the climate and cultural factors.
Since Austria and Czechoslovakia come under col continental climate, most of it has been found to be unsuitable to grow vines.
Besides, traditions in central and northern Europe tend more towards beer and alcoholic productions rather than wines.
Considering that, however, varieties like the Gruner Veltliner have proved their ability enough to compete with vines grown in Italy and France, countries that actually export their wine production.
In fact, Gruner Veltliner has been so popular that it has found a lot of vineyards in the American states of California, Ohio, New York, Massachusetts, Oregon, and Maryland among many others.
It is also grown to some percentage in countries like New Zealand and Australia. Historically, the grape has certain existence since Roman times and many agree that the grape is indigenous to Austrian north-east.
This grape survived the phylloxera crisis since the epidemic extended mostly in western regions, causing France and Italy to suffer the most.
Origins of Gruner Veltliner
Gruner Veltliner has existed since Roman times; the name being derived from Veltlin northern Italy, although any linkage between Italy and this grape is doubted.
During the middle ages, the grape was known as Weissgipfler in German and just recently earned the name Gruner Veltliner in the 1930s.
Following the Great War that ended in 1945, the grape drew attention since the 1950's because of its quality white wines to become one of Austria's most noted vine varieties.
This popularity has doubled since 2002 when a wine competition held by wine masters Jancis Robinson and Tim Atkin saw the grape variety overtaking some of the best white grapes like Chardonnay and vines directly brought from Burgundy.
Genetic analysis
The Gruner Veltliner is a direct descendant of the Savagnin and an extinct grape vine from the village of Sankt Georgen.
Analysis has shown St. Georgen-Rebe, now an extinct variety to be one of the parents of Gruner Veltliner, the other being the Savagnin.
This cross is believed to have occurred some five centuries ago. One of the only remaining vines of St. Georgen-Rebe was vandalized and cut into pieces by an assailant, but surprisingly, the vine survived with the Austrian government designating it as a protected monument.
The vine has since then been carefully handled by ampelographers to propagate commercial growth of this otherwise extinct variety.
Viticulture
The Gruner Veltliner is a mild ripening variety that is highly productive and high yielding in almost all of the regions it is grown in.
Being weak towards viticulture hazards, it is easily susceptible to mildew and downy. Other hazards also pose problem with it.
The vine produces yellow-green grapes, moderate in structure and size and is very fruity.
Although very flexible according to the terrain, the variety grows best in cool climates with a soil that has high less content.
Vine training methods have been employed to various winemakers for growing the vine with differing terrain characteristics, in Austria, the traditional Hochkultur method has been there since the 1920's.
This method involves growing the vine 3.5 meters apart with the idea to reduce vine density.
Wine styles
Gruner Veltliner wines are plentiful in characteristics and flavors and come in a wide variety of brands recognized by their DOCs.
A lot of regions produce and cultivate this grape, from Italy to the new world and the states, so differing wines are certain to exist.
Fermentation and oak processing can either lead to a 'quick consumption' wine or a vintage, an age worthy wine that can keep on developing.
With every process, the wine will exhibit an equal number of aromas from white pepper and lentils to citric and even honey. Flavour wise, these wines are equally varied.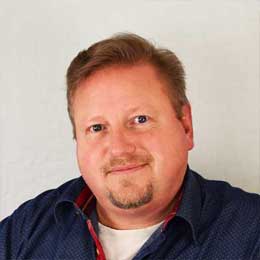 Michael Bredahl
Wine Writer
Michael is an online enthusiast, with a lot of knowledge about online marketing. Traveling around the world to hunt for the perfect wine. Latest on Sicily, where Etna has a huge impact on the taste, which is strong with a bitter aftertaste for the youngest wines, but older wines are fantastic. Drinking wine, and writing about them, are one the passions. Remember to drink responsibly 🙂