Izsáki is a white wine producing grape variety grown popularly in Hungary. It is also used in other parts of Eastern Europe.
It is used in the making of table wines. It's most important use is seen in Hungary's iconic Bull's Blood wine. In many of the region it is also known as White Kadarka.
The wines made from Izsáki grape have low alcohol content, but a fairly high level of acidity. It is also used in wines to add a new level of crispiness.
Another use of Izsáki grape is found in the making of sparkling wines. Other names of Izsáki grape are Sperlin, Szagos, Huszar Feherm, Dinka Feher and Arany Sarfeher.
People who like trying different tastes of wine are mesmerized by its taste. After being plucked the buds are subject to fermentation and kept in oak barrels for few months.
As its varietal form is rare, it is used mainly for blending purposes. Experiments on the grape are being carried out to find a new taste from this grape by blending it with some other. This variety of wine is among the best in case of dry wines and should at least be tried once in awhile.
Origin of Izsáki
Izsáki grape is named after the town where it was first found, Izsak Kunsag. Izsáki many experiments on the wines showed that it is related to Kadarka.
At once time Izsáki grape covered around 1600 hectares of land. But now the production of the grape has grown very down at a huge rate. It is even possible that variety becomes extinct in some years.
The plantation decreased due to weather conditions and the variety came on the verge of extinction. With efforts it was saved and now is being spread again! We would have missed such extraordinary flavours if it would have become extinct. Other details about the first time user of the grape are still not known.
Features of Izsáki
Izsáki grows in large bunches of medium sized berries. The wines made from this grape have a high acidic content and a low level of alcohol. They show herbal notes and also show almond-tinged finish.
They used in a number of blends as well as in the making of sparkling wines. Not all grape varieties can be used in the making of sparkling wines as their acidity might not match up to the requirements of sparkling wines.
The productivity of the vine has been decreasing rapidly and so the wine must be tasted before it eradicated from the market.
The pale yellow wine has once been very famous and wanted in the region, but ever since the productivity of grape went down, the irregularities in the availability lead to a downfall in the demand of sparkling wines made from Izsáki grape.
Most of the winemakers are replacing the grape they used in the blends of their wines by some other grape variety with better taste, aroma and productivity characteristics.
Every year, new varieties of grapes come up which can be used to replace a number of old varieties of grapes in all terms and provide better quality results to the wine makers.
Food Pairing with Izsáki wines
Wines made from Izsáki grape have a high acidic content and are well paired with yellow cheeses. You can take fruits like green apple or avocado to cherish the taste of this wine.
Almonds are also perfect with this wine. It can be taken with salted dishes such as peanuts or salads. Vegetables with red sauce is said to taste the best with this wine and other dishes with intense taste are also suggested.
It is said that those who specially seeks this wine have a very nice experience of wines. It is ideal for wine taster seeking different flavours and varieties of wines.
This variety of grapes is rare, but its high quality makes it an important variety. It therefore needs to be spread across so as to encourage people to grow more and more vines of this rare variety of grape.
You can order the wine online if you are interested in trying this special red grape wine. You must not miss the chance as rare varieties might not last long enough!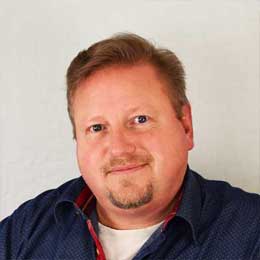 Michael Bredahl
Editor-in-Chief and Wine Writer
Michael is an online enthusiast, with a lot of knowledge about online marketing. Traveling around the world to hunt for the perfect wine. Latest on Sicily, where Etna has a huge impact on the taste, which is strong with a bitter aftertaste for the youngest wines, but older wines are fantastic. Drinking wine, and writing about them, are one the passions. Remember to drink responsibly 🙂